La Liga has made a desperate attempt to block Neymar's proposed move from Barcelona to Paris Saint Germain by rejecting the payment of his €222m (£198.6m, $263m) release clause.
Representatives of the Brazil international visited the league's offices in Madrid on Thursday [3 August] morning in order to deposit the money and trigger his buy-out clause to complete the world record deal. However, La Liga have confirmed that they have refused to accept the payment.
"We can confirm that the lawyers of the player (Neymar) have come to La Liga to deposit the clause and that it has been rejected," an statement from La Liga released by BBC says.
Barcelona admitted on Wednesday that Neymar had asked to leave the Nou Camp only a year after signing a new deal. The club added that they were not going to negotiate a cut-price with PSG, but admitted they are powerless to prevent his departure if the player triggers his release clause.
"The player Neymar Jr, accompanied by his father and agent, has informed FC Barcelona this morning of his decision to leave the Club in a meeting held at the Club's offices. Faced with this position, the Club has informed them they refer to the buy-out clause of his existing contract which as of 1 July totals €222m which will have to be deposited in its entirety," Barcelona said on Wednesday.
Neymar's representatives have followed protocol however La Liga have stalled the move in an attempt to alert Uefa to possible 'financial doping' by PSG.
La Liga president Javier Tebas hinted at the move earlier this week, having also stated that they are set to take legal action against PSG side over a potential breach of Uefa's financial fair play (FFP) regulations.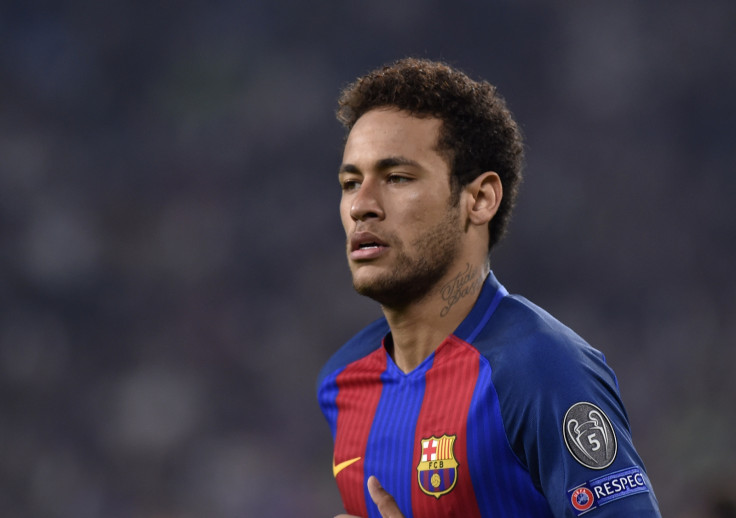 "We will not accept that money from a club like PSG that, without belonging to LaLiga, want to embrace the rights of our organisation," Tebas said during an interview with AS earlier this week when asked whether they will accept Neymar to pay his release clause to move to the Ligue 1 side.
"The complaint is ready and will be presented to UEFA, the European Union, and the Swiss Courts, those are the tribunals that have power. Basically, LaLiga will denounce the unfairness of competing against state-backed clubs; the teams that receive economic investment from countries that gift players to their fans at the cost of taking them from other clubs,"
"In terms of PSG, it is a clear case of 'financial doping', with the club and the state. PSG's accounts show that they have a larger commercial income than Real Madrid and Manchester United, which is to say that the value of their brand is greater than those clubs. Well, that is impossible."
La Liga don't want to lose one of their star names after Neymar enjoyed another impressive campaign, scoring 20 goals and providing 27 assists in 45 appearances.
Reports in Spain understand the deal will go though as La Liga do not possess the jurisdiction to block the transfer, meaning it will take Fifa to agree to the provisional move.
Tebas claims PSG are breaking financial fair play rules if they pay the €222m fee set in Neymar's clause. PSG have previously been sanctioned for breaking FFP rules but will not discover until next year if they will be penalised for this latest deal.