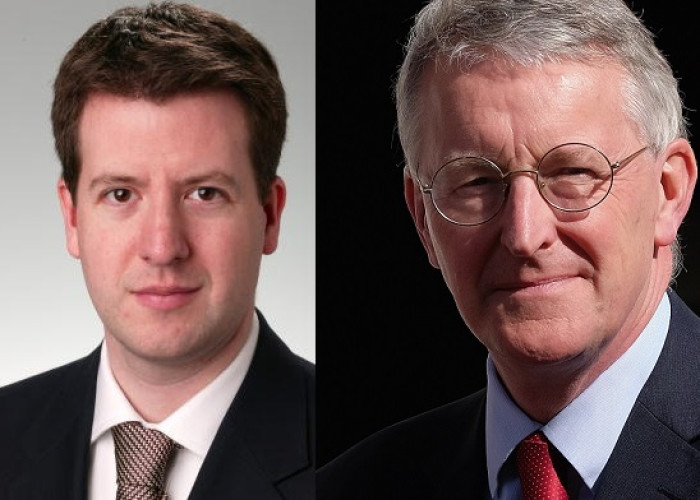 Labour has announced its new shadow cabinet following the loss of several high-profile names in the wake of the general election.
Harriet Harman, acting leader of the party following Ed Miliband's resignation, has appointed Chris Leslie to replace Ed Balls as the shadow chancellor of the exchequer after Balls lost his seat in the general election, while Hilary Benn has been promoted to shadow foreign secretary to replace Douglas Alexander.
Leadership contenders Yvette Cooper, Andy Burnham, Chuka Umunna and Tristram Hunt remain in their posts of shadow home secretary, shadow health secretary, shadow business secretary and shadow education secretary respectively.
Ian Murray, the party's only Scottish MP left following an SNP landslide in the election, becomes shadow Scottish secretary.
Elsewhere, Lord Falconer – who was Labour's Lord chancellor under Tony Blair – looks set to reprise his role he as becomes shadow lord chancellor as well as shadow secretary of state for justice.
Falconer replaces Sadiq Kahn, who has left the shadow cabinet in what is believed to be an indication of his intention to be the Labour candidate for mayor of London.
Rachel Reeves holds on to her role as shadow work and pensions secretary, with both Vernon Coaker and Caroline Flint keeping their role as shadow defence secretary and shadow energy secretary.
Harman will be replaced by Chris Bryant as the party's deputy leader following her announce she will step down when a new leader gets announced.
Labour peer Lord Sugar also announced he is quitting the party because of its "negative business policies" as the new shadow cabinet was getting announced.
Labour's new shadow cabinet

Leader of the opposition and acting leader of the Labour Party
Harriet Harman

Shadow chancellor of the exchequer
Chris Leslie

Shadow foreign secretary
Hilary Benn

Shadow home secretary
Yvette Cooper

Shadow lord chancellor, shadow secretary of state for justice
Lord Falconer of Thoroton

Opposition chief whip
Rosie Winterton

Shadow secretary of state for health
Andy Burnham

Shadow secretary of state for business, innovation and skills
Chuka Umunna

Shadow secretary of state for work and pensions
Rachel Reeves

Shadow secretary of state for education
Tristram Hunt

Shadow secretary of state for defence
Vernon Coaker

Shadow secretary of state for communities and local government
Emma Reynolds

Shadow secretary of state for energy and climate change
Caroline Flint

Shadow leader of the house of commons and chair of the National Policy Forum
Angela Eagle

Shadow secretary of state for transport
Michael Dugher

Shadow secretary of state for Northern Ireland
Ivan Lewis

Shadow secretary of state for international development
Mary Creagh

Shadow secretary of state for Scotland
Ian Murray

Shadow secretary of state for Wales
Owen Smith

Shadow secretary of state for environment, food and rural affairs
Maria Eagle

Shadow minister for the Cabinet Office
Lucy Powell

Shadow minister without portfolio and deputy party chair
Jon Trickett

Shadow minister for women and equalities
Gloria De Piero

Shadow secretary of state for culture, media and sport
Chris Bryant

Shadow chief secretary to the treasury
Shabana Mahmood

Shadow leader of the House of Lords
Baroness Royall of Blaisdon

Lords chief whip
Lord Bassam of Brighton

Also attending shadow cabinet

Shadow minister for care and older people
Liz Kendall

Shadow attorney general
Lord Bach