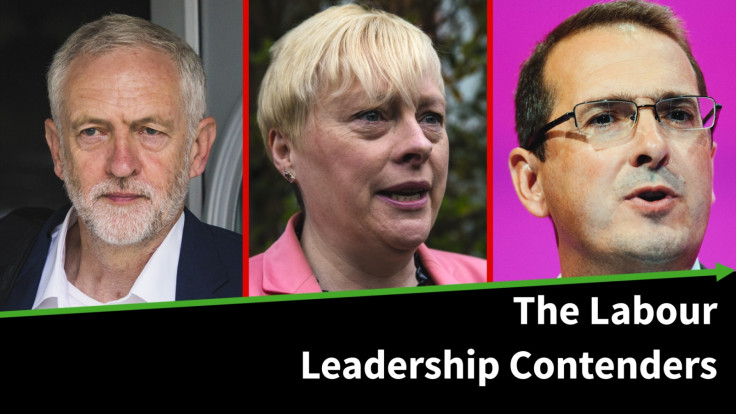 Labour leader Jeremy Corbyn continues to defy all odds as the latest YouGov poll, commissioned by The Times, shows that the embattled leader is still tipped as favourite to win the party's leadership contest, which is scheduled to be held in September 2016.
In fact, the percentage of people who think Corbyn is doing well now stands at 55%, up four points from figures released a fortnight ago. Meanwhile, 41% think he is doing a bad job, down seven points, the YouGov poll of Labour members show. And his net positive score has risen from three points to 14.
With his two challengers - former shadow minister Angela Eagle and Owen Smith - reported to have reached a "common understanding" about the best way to tackle Corbyn, his popularity among Labour party members remains steadfast.
According to the Times, the contender to step back to pave the way for a one-to-one fight with Corbyn, will be determined by the candidate who receives the most nominations from the party's MPs.
Corbyn - who won a surprising landslide victory for the Labour leadership last year - looks set for a win, regardless of whether Eagle and Smith both vie for the post or only one does, according to the latest polls. The Times also noted that the poll results indicate Corbyn's support within the party's membership was still strong, despite the resignations of his shadow cabinet and the vote of no confidence in his leadership from Labour MPs.
If all three candidates stood, Corbyn, according to the YouGov poll, will win 54% of the votes while Eagle will secure 21% and Smith will be last with 15%. In a poll of 1,019 Labour members surveyed between Friday 15 July and Monday 18 July, 44% said they would definitely vote for Corbyn in the September leadership contest -an 8% increase compared to a fortnight ago.
Another 13% said that they would probably vote for him. Only 40% said that they would not vote for him, the YouGov poll revealed. If there was a head-to-head contest, Corbyn is expected to garner 58% of the votes against her 34%. If Corbyn faced off Smith, he would secure 56% against Smith's 34%.
Trident defeat for Corbyn
Meanwhile, Corbyn suffered a humiliating defeat in Parliament on Monday 18 July night after MPs voted 472-117 to renew Trident. Several Labour MPs not only voted against him but also heckled him for departing from the party line.