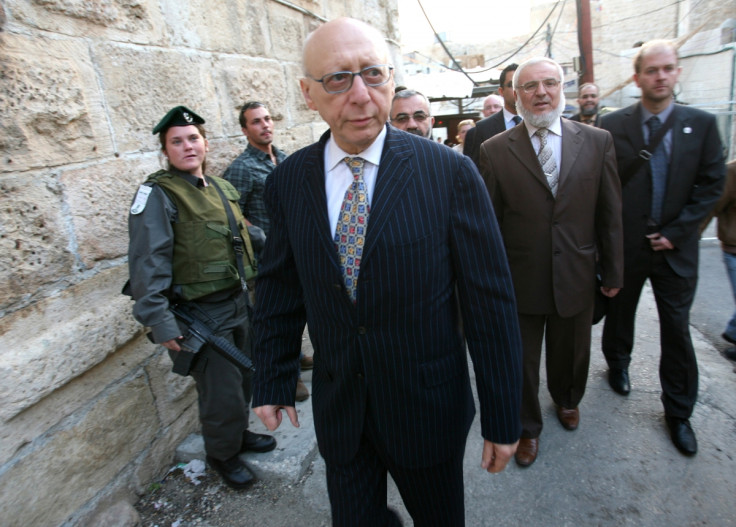 The Labour MP for Manchester Gorton, Sir Gerald Kaufman, has died at the age of 86 on Sunday (26 February) evening after suffering from an illness for several months, his family said.
The Labour politician was first elected as MP for Manchester Ardwick in 1970 before becoming Manchester Gorton MP after boundary changes in 1983. He became the oldest serving member of the Commons in 2015, the BBC said.
His family announced his death "with great sadness" saying: "Sir Gerald has been suffering from a long-term illness for several months, but, in that time, remained firmly committed to, and focused on, the activities and well-being of his beloved constituency, which he had served since first elected in 1970.
"Sir Gerald dedicated his life to serving those who he believed would benefit most from a Labour government and Labour values in action. He believed that private and principle without power were simply not enough to deliver the better life that he fought for on behalf of his constituents for almost 50 years."
In the statement, Sky News reports, the family said that despite his public works, he was "in essence a private man". They asked that "his dignity and integrity be honoured through respectful reflection".
Labour leader Jeremy Corbyn described the late MP as an "iconic and irascible figure. He loved life and politics. I will deeply miss him, both for his political commitment and constant friendship."
Former Labour party leader Ed Miliband said: "Sad news. For decades, Gerald was an outstanding servant of the Labour movement. His principles, values & friendship will be sorely missed."
Lucy Powell MP said: "Sir Gerald represented the city he loved for 47 years with distinction, commitment and elegance. He was a warm, funny and honest friend. #rip."
In a tweet, the Labour Whips said: "Very sad news on the passing of Sir Gerald Kaufman, father of the house and hard working constituency MP for Manchester Gorton."