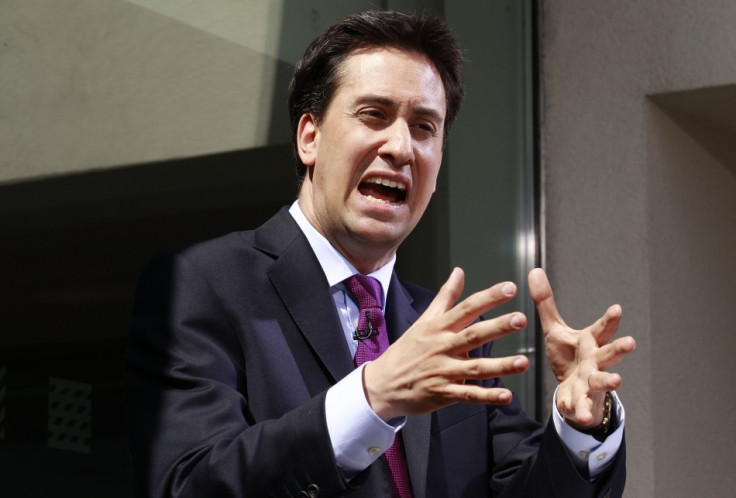 The news that the Telegraph has gained access to 30 of Ed Balls' private emails to Gordon Brown will no doubt send a shiver down the spine of both Ed Balls and Ed Miliband. The newspaper claims that it is now in posession of private letters and memo's sent from Ed Balls to Gordon Brown. They expose Ed Balls, Ed Miliband and Douglas Alexander for their part in 'Project Volvo' - a plot to undermine the leadership of Toney Blair and remove him from office in 2005.
Even more damaging for the trio will be that the Telegraph claim that initial discussions to oust Tony Blair from office came just two weeks after the terrorist attacks in London.
The alleged plot is said to have begun just two weeks after the terrorist attacks in London and in total the plotting and undermining of Tony Blair's leadership lasted six months Ed Balls and Ed Miliband had only been elected to the House of Commons in May but were already involved in the ousting of Tony Blair.
Ed Balls is said to be at the centre of the plot with Ed Miliband and Douglas Alexander doing the rounds at Westminster to canvas support for the coup. These allegations could be highly damaging for the hierarchy of the Labour Party as they suggest that support for Mr Brown would further ones career. With the cash for honours scandal that blighted Labour's time in office, such accusations will cause much anxiety within the Labour camp.
The three men at the centre of the plot with Mr Brown were all given senior positions within the cabinet when Mr Brown finally took power on the 27th June 2007. It was not only these three that saw their careers furthered by supporting Mr Brown. It is claimed that others were rewarded with peerages or other government positions by Mr Brown.
It further demonstrates the lengths that Mr Brown and his closest advisors were willing to go to remnove Tony Blair from power as soon as possible. Tony Blair's memoirs gave us an insight into Brown's 'maddening' state but is seems there is now evidence to back up what Blair felt at the time. He claimed that Mr Brown put him under 'relentless pressure' as he tried to succeed him as Prime Minster. Tony Blair believed that it would have been 'nigh on impossible' to stop Mr Brown taking over at Number 10 due to the power base he had within the party and in the media.
There will be damage to Gordon Brown, Ed Balls and Ed Miliband as the Telegraph publishes more letters over the next week. There is a worrying culture in the Labour Party of grabbing power at all costs. Ed Miliband showed this trait in the Labour Leadership Election, desperate to win the election; Miliband had no issues in using the Trade Union support to defeat his brother.
Would Ed Miliband be the leader of the opposition and would Ed Balls be shadow Chancellor if they had not been relentless in their quest to get Brown into office? Have they been given a leg up in the party because they were disloyal to a leader who made the Labour Party electable?
It will probably damage Ed Miliband more than Ed Balls. The media and the public are fully aware of the loyalty Ed Balls had to Gordon Brown and most knew there was a lot more behind the Brown plot even before Ed Balls had insisted he had 'never ever' been involved in attempts to undermine colleagues.
Mr Miliband is under severe pressure as leader of the Labour Party. His performances in the House of Commons have been at best diabolical and he is struggling to capitalise on a deeply unpopular coalition government. If the public and his own party believe that his career received a jump start because he was willing to plot against Tony Blair, he and the Labour Party will return to the wilderness of British politics.