Labour Party leadership election: Jeremy Corbyn wins right to be included on ballot
Jeremy Corbyn will stand against Angela Eagle despite not having the backing of majority of his PLP.
Labour's National Executive Committee (NEC) has ruled that incumbent Jeremy Corbyn has the automatic right to contest the leadership of the party without the backing of his fellow MPs. Corbyn had faced being excluded from the race to become Labour leader, as he would have required the support of 51 MPs/MEPs to get on the ballot. Only 40 backed him in a recent confidence vote.
In the secret vote, Labour's member executive body decided by 18-14 that as current leader, Corbyn's name will automatically appear on the ballot. He will face shadow business secretary Angela Eagle in the contest, who earlier gained the support of the 51 MPs and MEPs required to stand. Some reports claim Owen Smith might also stand.

Earlier Corbyn appealed for "calm" and "dignity" from Labour members after Eagle's constituency office was vandalised. The NEC decided to hold the ballot on Corbyn's right to contest the leadership secretly.
The NEC received conflicting legal advice ahead of the decision, and in an interview on the Andrew Marr Show on Sunday Corbyn said he would mount a legal challenge if he was not allowed to stand automatically.
As current Labour leader Corbyn sits on the NEC, but members with interests customarily do not take part in NEC ballots. Corbyn denied reports that he had refused to leave the room ahead of the vote taking place.
A spokesperson for the Labour Party said: "The NEC has agreed that as the incumbent Leader Jeremy Corbyn will go forward onto the ballot without requiring nominations from the Parliamentary Labour Party and the European Parliamentary Labour Party. All other Leadership candidates will require nominations from twenty percent of the PLP and EPLP."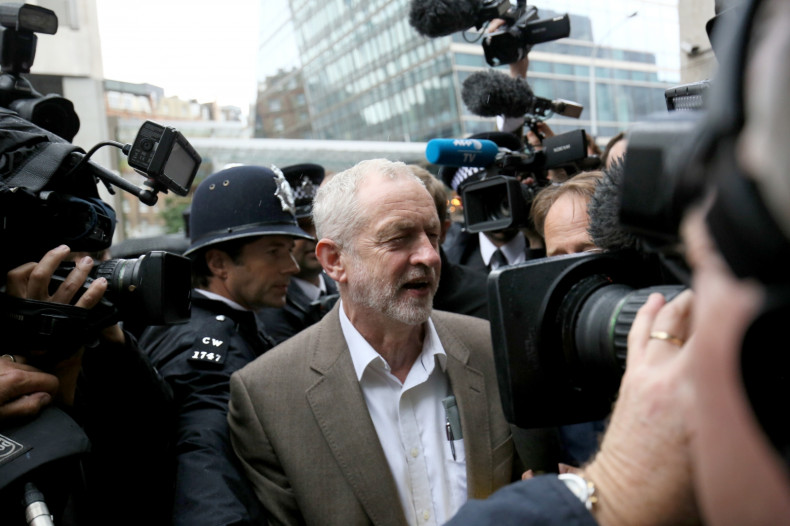 Speaking outside the meeting Corbyn thanked his supporters and the NEC for deciding he should automatically stand. "We shall campaign for all the things that matter," he said. Asked about his competence as leader Corbyn said: "I am reaching out to everyone in the party." Asked about the prospect of a legal challenge Corbyn said he hoped not, adding: "I think we're fine."

The news wasn't all good for Mr Corbyn, however. After he left the NEC it was announced that two new rule changes may make it harder for the left winger to summon the support of the recent influx of followers. First, it was announced that there will be a six month cut-off point for new members, meaning the hundreds of thousands thought to have joined in recent weeks - many of them Corbyn supporters - won't be able to vote for him in the ballot. It was also announced that the fee for joining the party and casting a vote will rise from £3 to £25.