Labour leadership contest: Who are NEC members deciding on if Jeremy Corbyn can compete?
Labour committee to rule if Corbyn can run for leader vote if he fails to get 51 nominations.
Members of Labour's National Executive Committee (NEC) are due to hold a crunch meeting to determine whether Jeremy Corbyn should still be allowed to stand in the upcoming leadership contest even if he doesn't receive the required 51 nominations.
The NEC, the chief administrative and governing body of the Labour Party, triggered the meeting after a challenge by the former shadow business secretary Angela Eagle for the leader of the party following continuing pressure on Corbyn to stand down.
Corbyn lost a vote of confidence from his Labour MPs by 172 to 40 in the wake of Britain voting to leave the EU on 23 June. Corbyn was accused of failing to campaign hard enough for Britain in remain in the EU, with other MPs accusing him of being "at best nonplussed, at worst pleased" that Britain opted to leave.
The 33 members of the NEC will meet at 2pm on Tuesday (12 July) to decide if Corbyn should still be on the ballot even if he does not get the backing of 51 MPs and MEPs, something which is far from guaranteed after only getting backed by 40 in the vote of confidence.
Corbyn and Labour's deputy leader Tom Watson are among those who make up the NEC, as well as front benchers, trade unionists and councillors. The NEC help decide on the party's election manifesto by working with ministers on Labour Party policy to "prepare reports on different areas of policy which are then presented to and consulted on with the party membership before going to annual conference".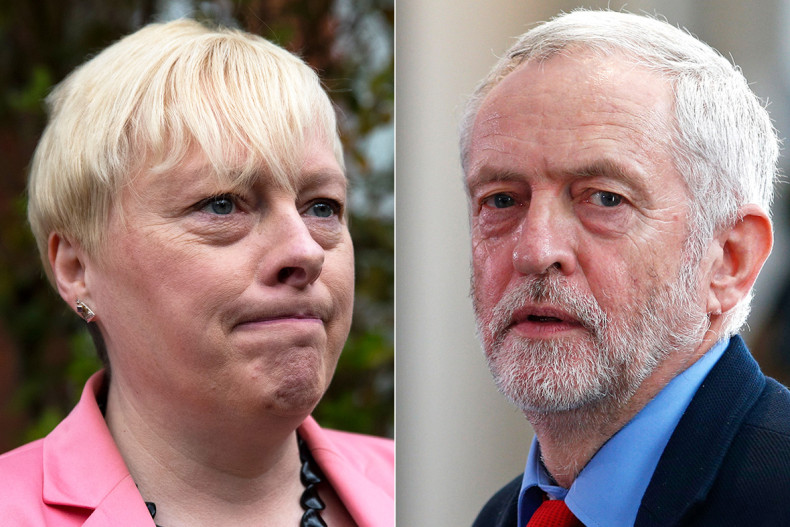 The NEC is also responsible for "upholding the rules of the party and propriety of Labour selection processes" which is why they are meeting to determine the nature of the upcoming leadership battle and whether Corbyn should be included.
Below are the full list of NEC members who will take part in the key meeting to determine how the upcoming Labour leadership contest will take place:
Leader of the Labour Party
Jeremy Corbyn MP
Deputy Leader of the Labour Party
Tom Watson MP
Treasurer
Diana Holland
Frontbench MPs
Rebecca Long-Bailey MP
Angela Eagle MP
Jonathan Ashworth MP
European Parliamentary Labour Party Leader
Glenis Willmott MEP
Young Labour
Jasmin Beckett
Trade Unions
Paddy Lillis − Chair (USDAW)
Keith Birch (Unison)
Wendy Nichols (Unison)
Martin Mayer (Unite)
Jennie Formby (Unite)
Jim Kennedy (Unite)
Mary Turner (GMB)
Cath Speight (GMB)
Andi Fox (TSSA)
Andy Kerr (CWU)
Pauline McCarthy (BFAWU)
Jamie Bramwell (UCATT)
Socialist Societies
James Asser
BAME Labour
Keith Vaz MP
Constituency Labour Party
Ellie Reeves (Vice Chair)
Johanna Baxter
Ann Black
Christine Shawcroft
Pete Willsman
Labour Councillors
Ann Lucas
Alice Perry
Parliamentary/European Parliamentary Labour Party
Margaret Beckett MP
Dennis Skinner MP
Shabana Mahmood MP