Angela Eagle's office bricked and hotel meeting cancelled following threats of violence
Her parliamentary and constituency offices have received threats.
Labour MP Angela Eagle's office was bricked overnight and she was forced to cancel a meeting at a Luton hotel after it received threats over her visit.
The Wallasey MP was not at her constituency office this morning, but staff there were left shaken up after a brick was thrown at their window and they discovered the detritus as they came into work.
Along with a string of abusive phone calls and an online campaign replying to her leadership bid posters with 'I'm with Corbyn' posts, the incidents came as she officially announced her decision to run as Labour Party leader.
A member of staff told IBTimes UK: "A window was smashed and the girls are a bit shaken up. Angela wasn't here, she was due to have a meeting in Luton today but the hotel cancelled as the manager received threatening phone calls all night."
The Leaside Hotel in Luton confirmed Eagle had cancelled a meeting there this morning but chose not to comment on the reasons behind the cancellation.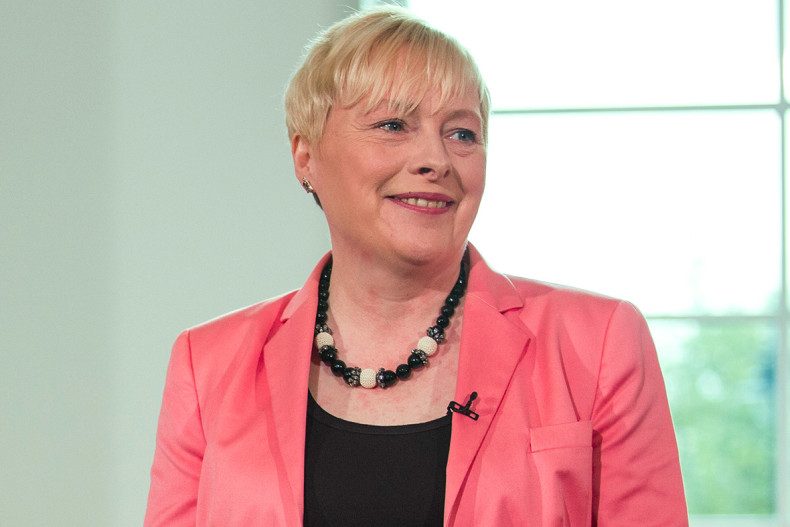 Helen Osgood, a senior caseworker at Angela Eagle's office, told the Liverpool Echo the bad behaviour had to stop, adding: "We've been getting threats of violence to the office... I think we need to have increased security measures. I think all this violence needs to stop."
It is also believed several abusive messages were discovered by staff on Eagle's answerphone at her House of Commons office, with the Telegraph reporting one message referred to the MP as a "f****** b****".
The Wallasey Constituency Labour Party has given its full backing to Jeremy Corbyn, while rumours abound that they may threaten to deselect her over the leadership bid.
In a statement on the incident, Corbyn said: "It is extremely concerning that Angela Eagle has been the victim of a threatening act and that other MPs are receiving abuse and threats.
"As someone who has also received death threats this week and previously, I am calling on all Labour Party members and supporters to act with calm and treat each other with respect and dignity, even where there is disagreement.
"I utterly condemn any violence or threats, which undermine the democracy within our party and have no place in our politics."
The threats and window-breaking incident come less than a month after the shocking murder of Labour MP Jo Cox, who was knifed and shot to death outside her constituency surgery on 16 June.