Labour Party leadership: Liz Kendall defies Jeremy Corbyn bandwagon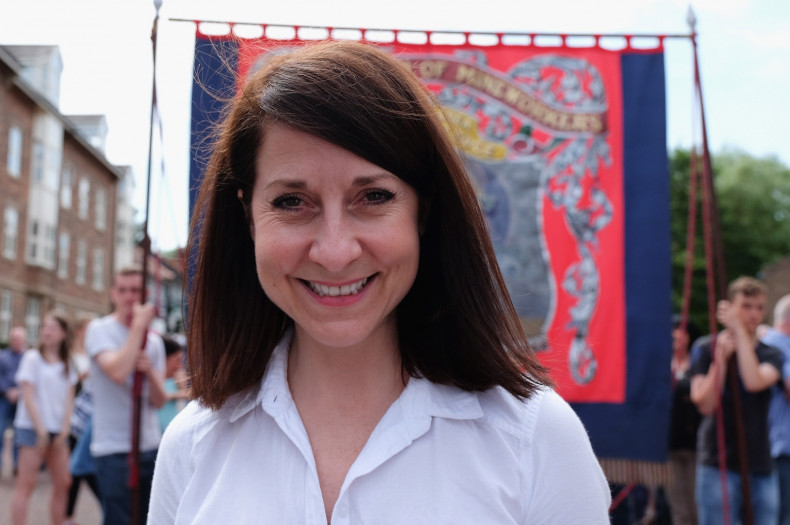 Liz Kendall has promised that to fight "till the very end" after a Labour leadership poll put the shadow care minister in last place as Jeremy Corbyn enjoys a surge in support.
"I've always been an outsider in this contest but we have 51 days to go, we still have a lot of members who don't know enough about me and I'm going to be changing that," Kendall told the BBC.
The 44-year-old, who has the support of Labour frontbenchers Tristram Hunt and Chuka Umunna, argued that the party shouldn't stick to the "comfort zone that saw us lose the last two elections is right".
The Leicester West MP claimed that Corbyn, a left-winger, was wooing Labour members because the party's supports feel "very raw and angry" about the general election loss and "are looking for hope and opportunism".
The comments come after a poll from YouGov put Corbyn on 43%, bookies' favourite Andy Burnham on 26%, Yvette Cooper on 20% and Liz Kendall on 11% on first preference votes.
The survey, which was commissioned by The Times and questioned more than 1,000 Labour supporters, prompted an intervention into the leadership contest from Tony Blair.
The former prime minister, and one of Labour's most successful leaders, told heart-felt Corbyn supporters to get a "transplant".
The jibe did not sit well with Lord John Prescott, a former deputy prime minister, who blasted Blair for his "abuse" of the Islington North MP on the BBC Radio 4's Today Programme.
Meanwhile, John Mills exclusively warned in IBTimes UK that a Corbyn victory could unleash Tory "dominance" in British politics.
The businessman, who is Labour's largest private donor, said: "If he becomes Labour's leader, the party will clearly be vacating the political centre, where elections are won and lost, leaving the Conservatives in a dominant position to carry out their policies untrammelled by an effective opposition."
The hotly contested leadership race has engulfed the party after the reds recently suffered an embarrassing rebellion over the Conservative's welfare bill.
Harriet Harman will remain acting leader until Ed Miliband's successor is announced at a special conference on 12 September.