Labour shadow cabinet: Corbyn names John McDonnell as chancellor and Andy Burnham as home secretary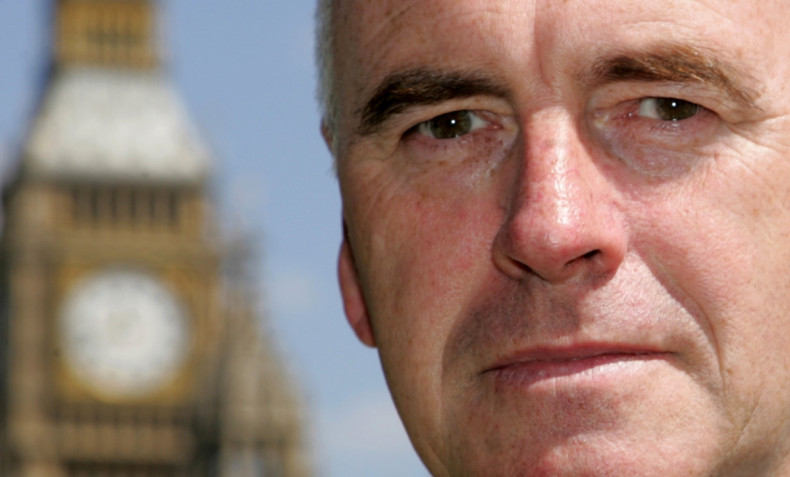 Newly elected and highly controversial Labour leader Jeremy Corbyn has unveiled his new shadow cabinet, which by itself has already raised some eyebrows.
In a late Sunday announcement, Corbyn named his campaign manager and hardline left-winger John McDonnell as his new shadow chancellor, much to the chagrin of the business community and the City.
In a rally in Brighton on Sunday night (13 September) McDonnell said he had been "campaigning for the nationalisation of the banks" for years - only for it to partially come true after the credit crunch. "They are jokers, these bankers," he said, according to the Financial Times. He also said that the British public had been living under a "kleptocracy" - a form of government which steals from the people.
The FT, which describes him as one of the most radical MPs in parliament, said there had been speculation that Corbyn would pick a "less provocative figure", not least because McDonnell has had recent health problems.
He has been a backbencher since his election to Parliament in 1997 as MP for Hayes and Harlington. The FT said McDonnell's appointment is a strong signal that Corbyn is likely to "keep business at arms length in the coming years."
McDonnell is the chair of the Socialist Campaign Group and the "Public Services Not Private Profit Group."
Only Andy Burnham, the former shadow health secretary and one of the contenders for the top Labour post has found his way in Corbyn's new shadow cabinet as home secretary.
Former shadow ministers who are out
The other two top leadership contenders Yvette Cooper, former shadow home secretary and Liz Kendall, former shadow minister for care and older people, have already said they will not serve in Corbyn's shadow cabinet, although Cooper will now chair the taskforce on refugees.
Others who have come out vehemently and said they will not play a role in Corbyn's lineup include: former shadow secretary of state for education Tristram Hunt, former shadow secretary of state for work and pensions, Rachel Reeves, former chancellor Chris Leslie, former shadow health minister Jamie Reed, former shadow secretary of state for communities and local government, Emma Reynolds and former shadow chief secretary to the treasury, Shaban Mahmood.
Former shadow business secretary Chuka Umunna has said that he was leaving the shadow cabinet by mutual agreement with Corbyn. He has said that he did not want to be a "thorn in the side" of the leadership but could not accept the collective responsibility required of members of the top team, according to Sky News.
Umunna had cited his concerns over Corbyn's refusal to campaign vigorously for Britain inside the EU, which was one of "a number of key points of difference on policy", he said.
Shadow Northern Ireland Secretary Ivan Lewis who had offered to remain in his post has been sacked via text, according to the FT. Lewis had criticised Corbyn recently for being with people who had allegedly expressed anti-semitic views, the newspaper said.
New shadow cabinet
The new Labour shadow cabinet is as follows:
Chancellor: John McDonnell
Chief secretary to the Treasury: Seema Malhotra
Home Secretary: Andy Burnham
Foreign Secretary: Hilary Benn
Lord Chancellor: Lord Falconer
Health Secretary: Heidi Alexander
Business Secretary: Angela Eagle
Education Secretary: Lucy Powell
Culture secretary: Michael Dugher
Secretary for internatinal development: Diane Abbott
Scottish secretary: Ian Murray
Northern Ireland secretary: Vernon Coaker
Chief Whip: Rosie Winterton