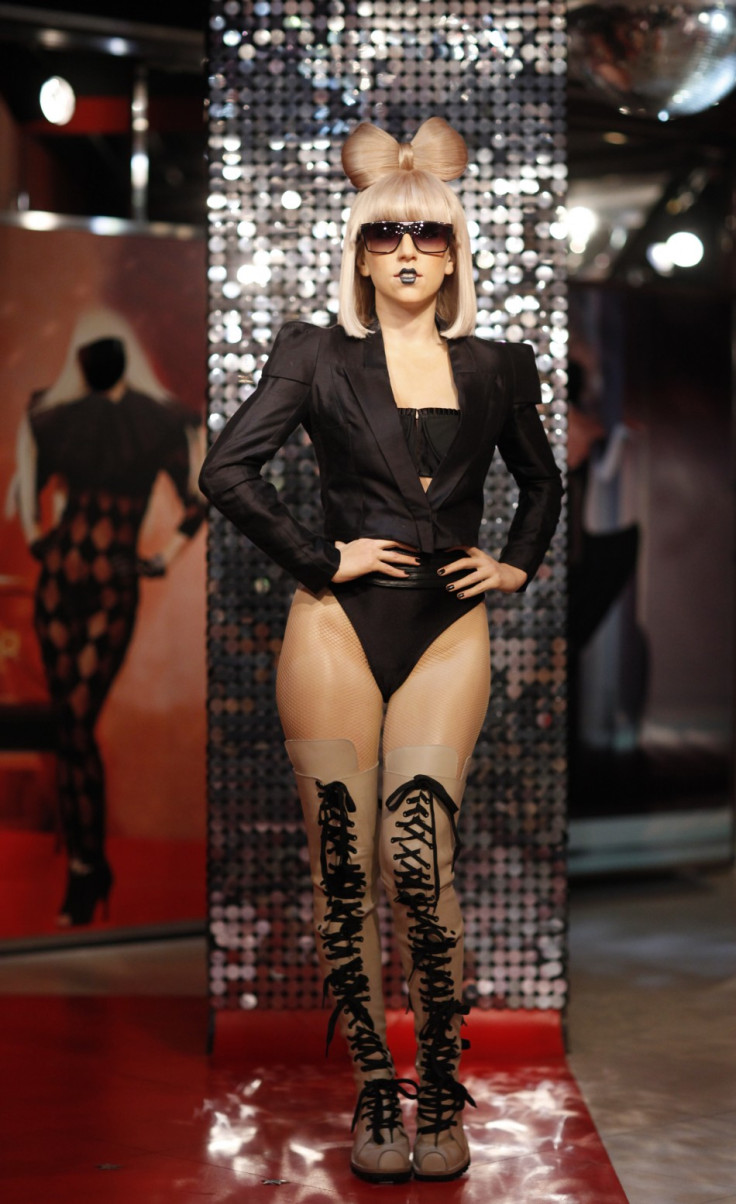 American entertainer Lady Gaga performed at "A Decade of Difference: A Concert Celebrating 10 Years of the William J. Clinton Foundation" -- and her performance was every bit the quintessential Lady Gaga shocker.
She not only dropped the F-bomb but also came down to perform one-on-one for the ex-president -- and called U.S. Secretary of State Hilary Rodham Clinton "hot." The show also included performances by Usher, Stevie Wonder, and Bono and The Edge of U2. However, Lady Gaga, dressed in a blonde wig and a costume influenced by Hollywood legend Marilyn Monroe, delivered a roaring performance at the packed Hollywood Bowl that was the talk of the town.
"I'm 25 and just four years ago I was living in a teeny tiny apartment in New York, praying every day that just one person would believe in me. So I guess you can say that in some kind of weird and twisted New York kind of way, I love the American dream," said Lady Gaga, before launching into "Bad Romance."
"It just takes one person to believe in you. So tonight I just thought we'd all get caught up in a little Bill romance," the singer added.
During her rendition of "You and I," Lady Gaga addressed Clinton directly, raising her middle finger as she declared, "If someone had told me so many years ago that I'd be doing that right in front of you, I just would not believe. I would have given a good American f**k you."
She also declared her love for the former president and his wife, saying, "I love you and your hot wife," at the end of the tune. There must have been some audible gasps at the singer's usual outrageous behavior.
However, a bemused Clinton quipped in the middle of the show, saying, "How cool is it to be 65, and you get Lady Gaga, come on?"
Check out Lady Gaga's antics at the show.