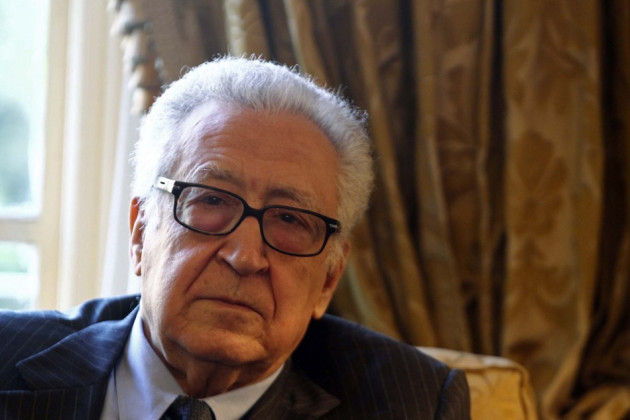 Veteran Algerian diplomat Lakhdar Brahimi is likely to quit as the UN and Arab League special envoy for Syria in the coming weeks as he is reportedly frustrated over the never-ending conflict in the country.
The situation in Syria has not shown any improvement since the 79-year-old took over from Kofi Annan last September.
Annan had also stepped down after six months as joint special representative for Syria as all his diplomatic efforts to end the conflict failed.
A UN Security Council diplomat told AFP on condition of anonymity that Brahimi is "itching to resign but being persuaded to hang on for a few more days".
According to UN estimates, more than 70,000 people have been killed in the uprising-turned-civil war in Syria. The actual death toll is likely to be much higher, according to local reports.
"I am personally, profoundly sorry that my own efforts have produce so little. I apologise to the Syrian people for having, in the end, done so little for them during these past eight months and to you, in this council, for having had only sad news to report to you," Brahimi told a closed-door Security Council meeting recently.
Top UN and US officials reportedly want the experienced trouble-shooter to continue his work but it is considered highly unlikely.
"Lakhdar Brahimi noticed in the past few months that he could not implement his goals and his notions of a possibly quick peaceful solution in Syria. He has probably come to the conclusion that the entire matter no longer has any chances of success," Sebastian Sons, a Syrian expert at the German Orient Institute in Berlin, told Deutsche Welle.
Brahimi's resignation is likely to force the Obama administration to bring more pressure on the Assad regime.
UN chief Ban Ki-moon is also said to be discussing the scenario after Brahimi's departure.