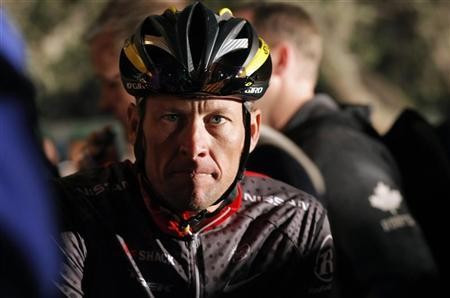 Seven-time Tour de France winner Lance Armstrong could be stripped of his titles over claims he used performance-enhancing drugs during his career.
The US Anti-Doping Agency (Usada) has told the record-breaking cyclist that it has forwarded its allegations to the anti-doping review board, which will decide whether to proceed with the case.
Armstrong has been banned from all competitions with immediate effect following the allegations, including from triathlons, a sport he has been competing in since 2011, when he retired from professional cycling for a second time.
Armstrong has been dogged by accusations of doping throughout his career, but this is the first time he has been formally charged by a national anti-doping body.
He strongly denied the latest claims, repeating that he has never failed a drug test in his career and pointed out how all previous inquiries into alleged doping have ended up being dropped.
He said: "I have never doped and, unlike many of my accusers, I have competed as an endurance athlete for 25 years with no spike in performance, passed more than 500 drug tests and never failed one.
"That [the] Usada ignores this fundamental distinction and charges me instead of the admitted dopers says far more about Usada, its lack of fairness and this vendetta than it does about my guilt or innocence.
"These are the very same charges and the same witnesses that the justice department chose not to pursue after a two-year investigation.
Five of Armstrong's associates, three doctors and two team officials who had worked for the US Postal Service team, were told that they were also under investigation.
Armstrong had raced for the US Postal Service team between 1998 and his initial retirement from cycling in 2005.
The Usada statement said: "In response to numerous inquiries regarding the public statements made by Mr Lance Armstrong, we can confirm that written notice of allegations of anti-doping rule violations was sent yesterday to him and to five additional individuals all formerly associated with the United States Postal Service (USPS) professional cycling team."