Lanny "The Genius" Poffo has revealed that his brother Randy Savage and Andre the Giant did not get along as the French wrestler thought "Macho Man" used too much baby oil prior to every fight.
"Andre hated baby oil," Poffo told the Tampa Bay Times. "But Randy wouldn't stop wearing it. He stubbornly said Andre's gimmick is being a giant and mine is baby oil. He never backed down from Andre and they never got along because of it."
Poffo, 62, also talked about his favourite Andre tale. He said that "tears trickled down" the giant's cheeks after he managed to secure playing cards to kill time a few hours before a show in Buffalo in December 1985.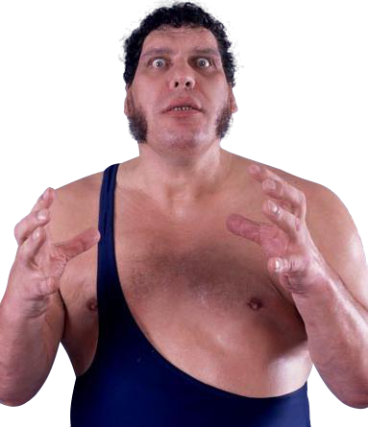 "Playing cards was one of his favorite things to do in life," Poffo said. "He took his big hand, put it behind my neck and gave me a kiss on both cheeks. From then on he called me 'boss man'. I was like the mouse that took the thorn out of his paw and we were friends for life."
He also recalled why Andre was called the gentle giant.
"He never physically took advantage of people, but he could have if he wanted to. He was careful with everyone. He didn't want to hurt people," he said.
Poffo's revelations come after it was recently announcement that a documentary based on the life of the giant will be produced by WWE, HBO Sports and the Bill Simmons Media Group.
"For more than 20 years, Andre the Giant's larger-than-life personality and unique charisma captured the imagination of fans around the world," WWE Chairman and CEO Vince McMahon said in a statement. "I will always value our friendship, and I am proud to tell the story of the 'Eighth Wonder of the World'."
Andre died in January 1993 at the age of 47.