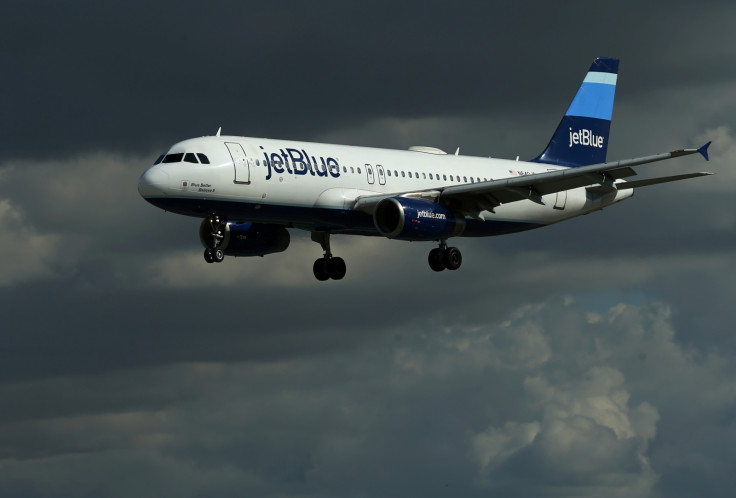 A flight from New York to San Francisco has been forced to make an emergency landing after a passenger's laptop reportedly exploded and caught fire.
The JetBlue flight 915 was diverted to Michigan on Tuesday evening "following reports of smoke emitting from a carry-on bag holding an electronic device" which led to the lithium battery of the laptop to go up in flames.
An AP report claimed there were no injuries and the plane landed safely at Gerald R Ford International Airport in Grand Rapids where the fire was already out before fire crews scrambled to the scene.
Despite the potentially stressful situation, one passenger claimed the cabin was "absolutely calm" and said: "I was stunned. I knew something was going to happen because you know, lithium batteries catching on fire when you're up at 38,000 feet, you can't help but think you gotta do something, so I was prepared for it."
The plane took off again within 40 minutes of being on the ground and continued its journey to San Francisco.
This incident comes as the US introduces a ban on laptops and electronics over a certain size being taken in carry-on baggage on certain flights into the country from a number of destinations. In recent days the White House has been reportedly considering expanding the laptop ban to all international flights to and from the United States.
The passenger in this incident was on a domestic US flight so was able to take his laptop on board. The FAA claimed there were 33 laptop fires in aircraft cabin in 2016. These were all extinguished by flight crew but the question does remain that had these laptops been in the baggage cargo, would they have been able to been stopped?