The White House is considering expanding the laptop ban from all international flights to and from the United States.
In an interview on Fox News on Sunday (28 May), Homeland Security Secretary John Kelly was asked if he would expand the ban to cover laptops on all international flights into and out of the US to which he replied: "I might."
"Well, there's a real threat," Kelly continued. "Numerous threats against aviation, that's really the thing that they are obsessed with, the terrorists, the idea of knocking down an airplane in flight, particularly if it's a US carrier, particularly if it's full of mostly US folks, people. It's real."
The current ban prohibits travellers from bringing electronics bigger than a smartphone, such as laptops, tablets and certain other devices, on board with them in their carry-on bags.
US officials reportedly considered banning laptops and other devices from carry-on bags on flights from Europe in early May, Gizmodo reported. However, the plans were thrown out following a meeting with European officials.
Kelly's comments, however, appear to show the Trump administration may be ready to move ahead with their original plan. When Fox's Chris Wallace asked Kelly to give a timetable for when he "might" move forward with the plan, Kelly deflected and spoke on terrorism and international cooperation instead.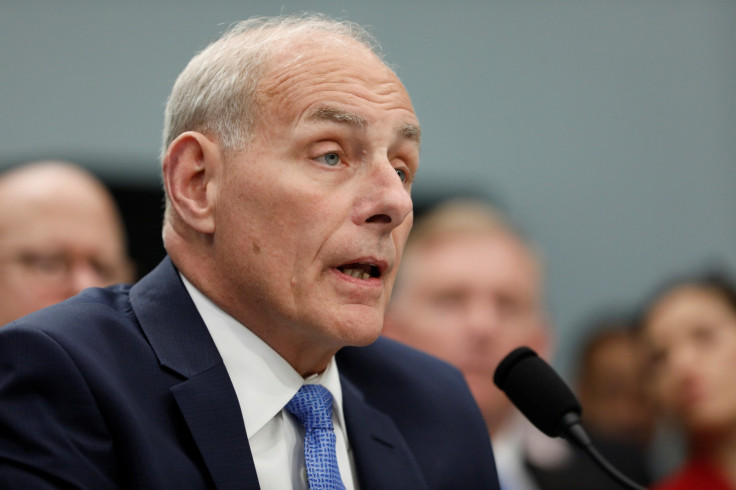 "We're still following the intelligence," he said, according to Gizmodo. "The very, very good news is that we are working incredibly close with friends and partners around the world. We're going to, and in the process of defining this, but we are going to raise the bar for generally speaking aviation security much higher than it is now."
The current ban has been criticised and raised several questions, including how effective it would be at preventing an explosive device from making its way onto a flight. Gizmodo noted that The International Air Transport Association (IATA), representing 265 airlines, has argued that an expanded ban would be extremely costly causing monetary and productivity loss.