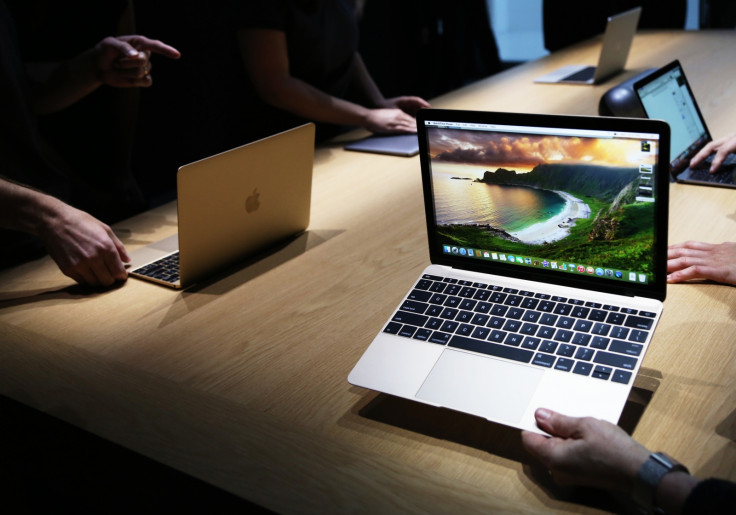 Step away from the Apple Store and put your credit card away, because now is a really bad time to buy a new MacBook.
Let us explain. Apple's annual Worldwide Developer Conference, or WWDC, kicks off on 5 June with a keynote address led by company CEO Tim Cook. New products are always expected from WWDC, but this year the volume of rumours surrounding an update to Apple's laptop lineup mean you should hold off for now.
The MacBook Pro, MacBook Air and regular MacBook lines are all expected to be updated at WWDC, according to Bloomberg, which has a strong track record for Apple gossip.
The website reported: "Apple is planning three new laptops, according to people familiar with the matter. The MacBook Pro will get a faster Kaby Lake processor from Intel Corp...Apple is also working on a new version of the 12in MacBook with a faster Intel chip. The company is also considering updating the aging 12in MacBook Air with a new processor as sales of the laptop, Apple's cheapest, remain surprisingly strong, one of the people said."
By adopting Kaby Lake processors, the MacBook Pro range is expected to get a boost to both performance and battery life.
The entire Mac lineup is marked as 'don't buy' or 'caution' by the MacRumors buying guide, which tracks how often Apple traditionally updates each product, then states how many days it has been since the last refresh and whether consumers should buy now or wait.
At the time of publication, the MacBook, Apple's smallest laptop, has not been updated for 407 days compared to an average of 375 days. The MacBook Air, however, has gone 814 days since an update compared to an average of 350. The MacBook Pro is the newest of the Apple laptop family, having seen an update 216 days ago. This is just over 100 days short of the computer's average, but MacRumors has applied a caution note to it regardless.
Further evidence of a refresh comes from the online Apple Store, which reports a week-long delivery time for some models of MacBook Pro, suggesting that stock is drying up in anticipation of something new. As Apple blog 9to5Mac states: "When shipping dates lapse at the Apple Online Store, it is often a good indicator that a new version is coming soon. When those dates coincide with an Apple event, it's an even stronger signal."
The iMac, Apple's desktop computer, is also well overdue an update at 596 days compared to an average of 317 and the Mac Mini sits at 958 days, over double the average update cycle.
But, for now, all rumours point towards WWDC 2017 being about MacBooks - and an Amazon Echo rival dubbed the Siri Speaker.