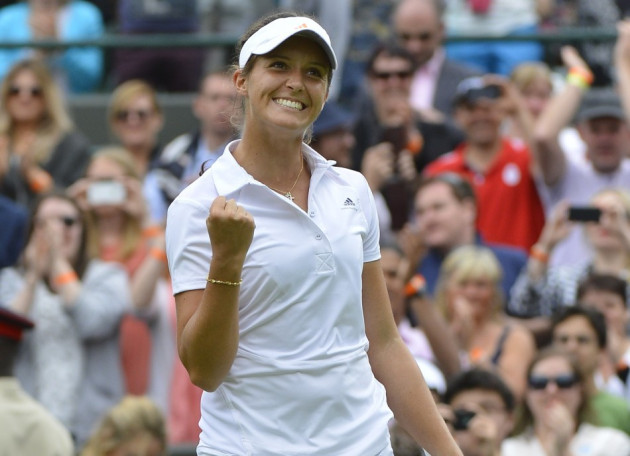 Britain's Laura Robson has beaten Marina Erakovic in the third round at Wimbledon, beating the New Zealander by two sets to one.
Robson, 19, had a wobbly start losing the first set one to six, but she then beat Erakovic in the following two sets, winning seven-five and six-three.
In the final set, Robson went four-love up before losing three matches. During the match, Fleet Street Fox tweeted: "Laura Robson is the new Tim Henman. I'm a nervous wreck."
Robson, however, won the match with a forehand down the line to become the first British woman to get this far in the competition for 15 years.
The British number one will now play either Alison Riske, from the US, or Kaja Kanepi, from Estonia.
Her current singles ranking is 38, higher than both her potential competitors, so she stands a good chance of going through to the quarter-finals.
Robson acquired a new set of supporters earlier this week after One Direction's Harry Styles tweeted at her to say good luck.
The singer wrote: "Good luck for today maaaaate!", after which Robson found herself 20,000 followers up.
The tennis star said: "I looked in my replies, and it was just like thousands of these messages, saying, 'Who is she?' I was wetting myself because it was so funny."