Arsenal defender Laurent Koscielny has hailed Arsene Wenger for his influence in building his career and helping him grow as a person. The Frenchman insists that despite not winning the title in over a decade, the manager's work over the last few years should not go amiss as he has developed a group of men who can rise up to any challenge.
Koscielny, who signed from Lorient in 2010, has come a long way since his gaffe against Birmingham in the final of the League Cup in 2011, which cost them their first trophy in six years. However, the Frenchman played a crucial part as the Gunners won back-to-back FA Cups to end their trophy drought in 2014 and has developed into one of the best defenders in Europe since that debacle. The Frenchman has recently signed a new contract at the club.
Koscielny has formed a good partnership with Shkodran Mustafi at the back as they look to close the eight-point difference with Chelsea at the top of the table. The Gunners have gone four games unbeaten in the league since losing to Everton and Manchester City, winning three in the process.
"You may say that we haven't won the title for a long time, but he has not just built players, he's built men too," the defender told Arsenal's official website. "Every player who has played for Arsenal has grown here and has become a man. It's a big number [of players]. For me and the others, it's a good opportunity to be with him and learn from him.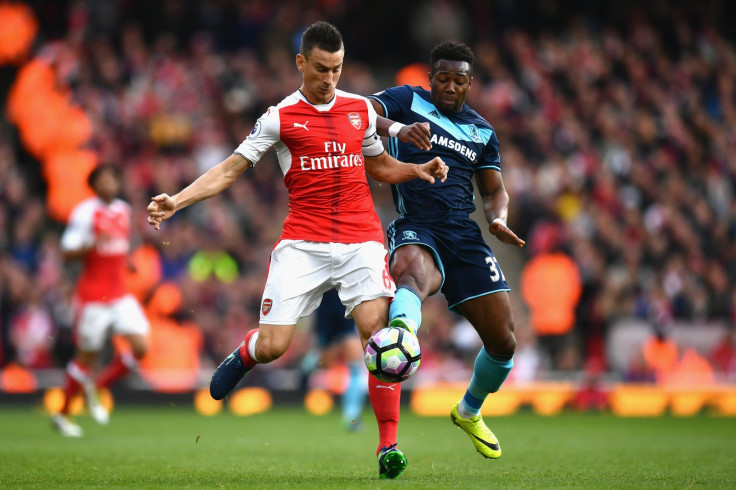 "He's passionate about football. He loves football and he loves to watch his team play well with the ball. That's why he's here again after 20 years. Along with a lot of people, he's helped this club grow with a new stadium, a new training ground, and he built the platform for us to compete for the Premier League and Champions League every year," he added.