Lawrence of Arabia star Peter O'Toole was laid to rest in a private ceremony on Saturday.
The veteran actor died at the Wellington Hospital in London on Saturday 14 December after a long illness. He was 81.
Friends and family including his ex-wife Sian Phillips, turned out to pay their respects to the man known as the last of the Hollywood hellraisers.
Phillips had promised to attend the service despite her turbulent 20-year marriage with the star.
The former couple had two daughters, Kate and Patricia, who paid their own personal homage to the flamboyant actor as they waltzed down the aisle.
Kate recalled how her father had celebrated the life of his own mother Constance by waltzing in the chapel at her funeral service.
She told mourners: "The world has lost a great actor but I'm not concerned with that.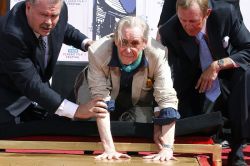 "I simply have lost a great dad and the best friend I ever had. Daddy made me laugh more than anyone else I have ever met in my life.
"He was always there for me in times of crisis and frequently danced with me in times of joy and celebration."
Other guests attending the service included O'Toole's former partner Karen Somerville and their son Lorcan.
The actor's body had earlier been laid out in an open coffin at his London home, as friends and family, including pop star Sting, paid their last respects.
O'Toole shot to stardom 50 years ago, in the title role in David Lean's sweeping epic Lawrence of Arabia, which earned seven Oscars, including best picture and director. O'Toole was hailed as one of the finest actors of stage and screen.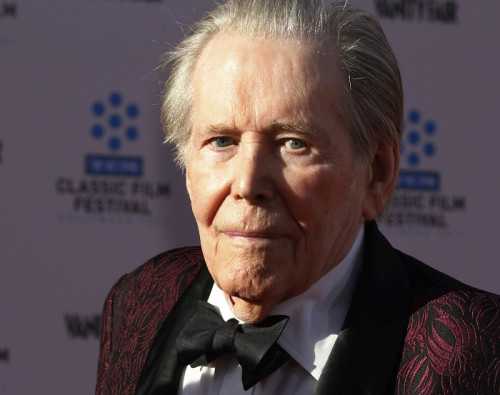 Since O'Toole's death, just one year after he announced his retirement, tributes have poured in from the acting fraternity, with comedian David Walliams describing him as "a legend on and off the screen."
Stephen Fry said he was a: "Monster, scholar, lover of life, genius ..."
Paying tribute to the star, Prime Minister David Cameron said Lawrence of Arabia was his favourite film while Irish President and close personal friend to O'Toole, Michael D Higgins said Ireland and the world had lost "one of the giants of film and theatre".
Summing up O'Toole's extraordinary life, broadcaster Michael Parkinson perhaps said it best: "Peter didn't leave much of life unlived, did he?"
Watch the trailer for the recently restored Lawrence of Arabia, on YouTube below: