Floods and landslides have killed at least 54 people and left another 39 missing after a tropical depression hit Vietnam. The death toll may rise because heavy rains in central and northern regions of the country have disrupted travel, hampering search and rescue efforts.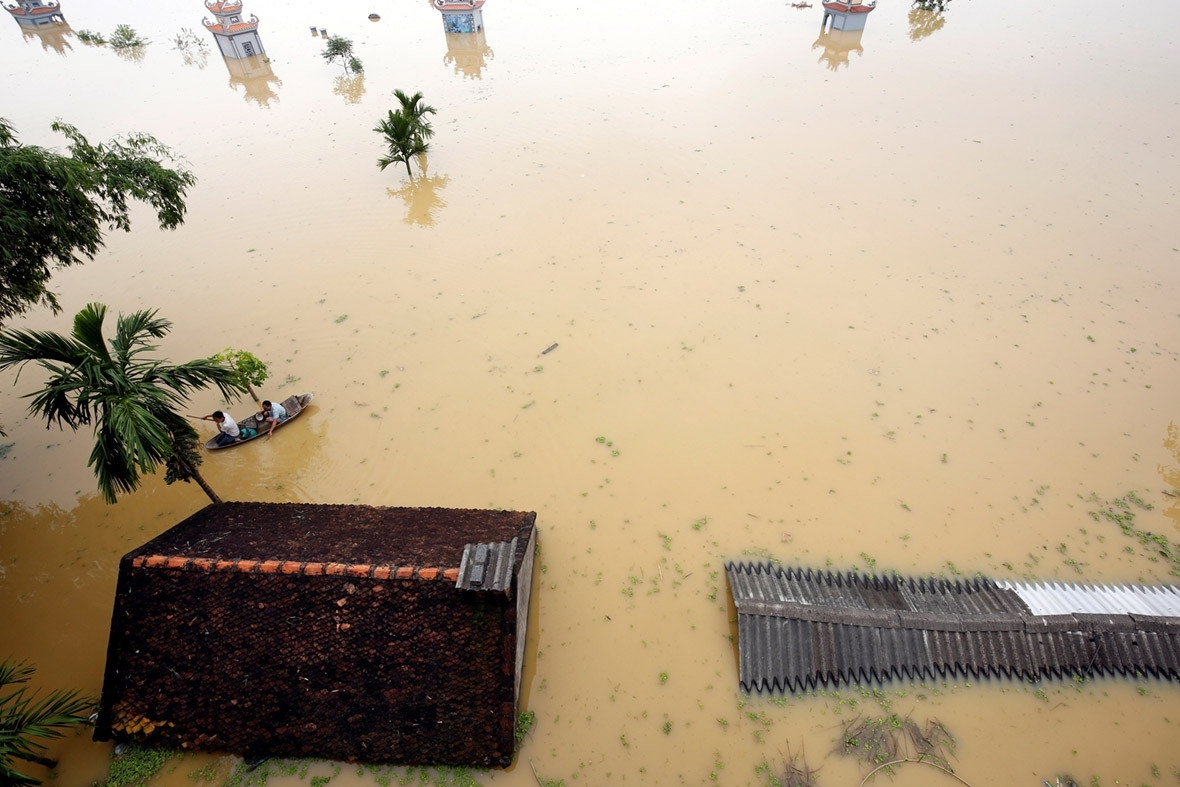 The storm that hit central Vietnam on Tuesday (10 October) submerged more than 30,000 houses and damaged infrastructure, crops and livestock, the Vietnam Disaster Management Authority said in a statement. State-run Vietnam Television quoted agriculture minister Nguyen Xuan Cuong as saying the floods are the country's worst in years. More than 22,000 hectares (54,300 acres) of rice have also been damaged and around 180,000 animals killed or washed away.
Nineteen people from four neighbouring households in Hoa Binh were buried alive in a landslide, but only nine bodies have been found, the disaster agency said in a report.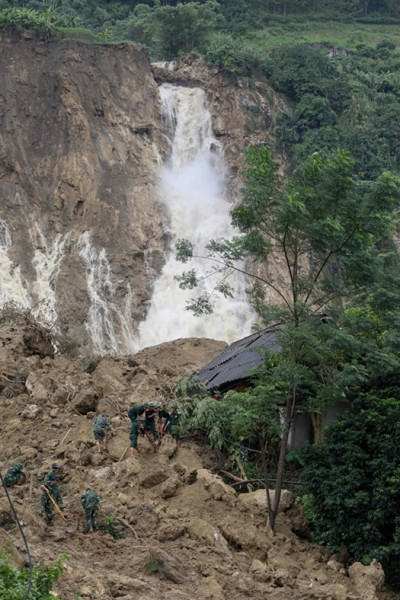 Disaster official Nguyen Thi Lien from northern Yen Bai province, where six people have died from the floods, said 580 soldiers and police and more than 2,000 residents have been mobilised to search for another 16 still missing in the province.
"Transportation to and from southern District of Tram Tau was cut off by landslides and floods, making it impossible to send additional search forces to look for six people still missing there," Lien said adding the search operations in that district now only rely on local military, police and villagers.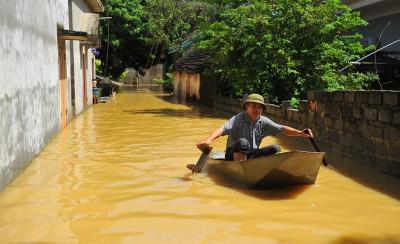 Another tropical depression which has been upgraded to tropical storm, Khanun, is heading towards Vietnam after sweeping through the Philippines. This storm could bring more rains and misery to Vietnam's central and northern regions already soaked with rain and floodwaters.
Floods have also affected seven of 77 provinces in Thailand, Vietnam's neighbour to the west, that country's Department of Disaster Prevention and Mitigation said. More than 480,000 hectares (1.2 million acres) of agricultural land in Thailand have been hit, the department said.