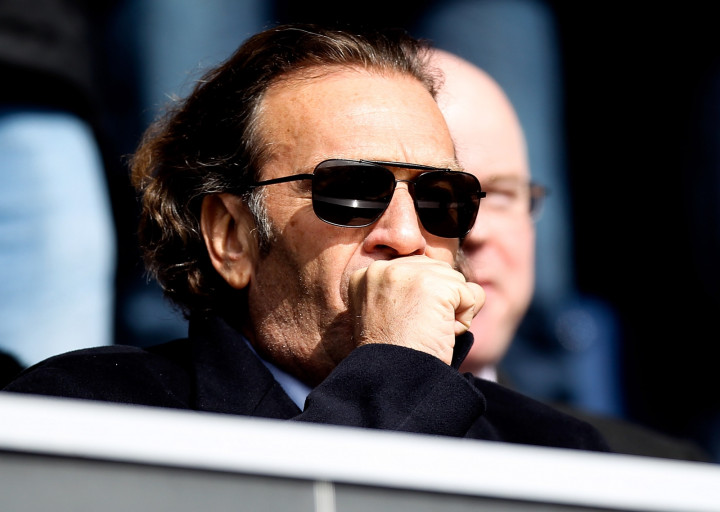 Leeds are believed to be close to confirming a deal for Italian defender Dario Del Fabro after the side secured the signature of Adryan over the weekend.
Cellino is believed to have been pursuing Del Fabro after being impressed by the 19 year old at Cagliari and the Yorkshire Post reports that he will likely sign a loan deal with the option of becoming permanent next summer.
As the side close in on the youngster, they announced that Adryan's move has been agreed with Flamingo after Cellino was able to convince Cagliari to send him back from a loan spell in time for deadline day.
Like Del Fabro, Adryan is coming to Leeds firstly on a loan deal and the side will have the option to sign him for £3m at the end of the season.
He's the 12th signing for Leeds this summer and on the back of a morale-building win at the weekend Cellino will be hoping that the positive news continues, as the side currently sit in 18th place in the Championship table.
With Leeds searching for a new manager after shock appointment David Hockaday was sacked, Cellino insisted that the decision was the best step for the club and admitted he made a mistake in choosing the non-league manager to take over in the summer.
"The decision I made had to be the best one for Leeds United and recent performances and results meant I had no option but to change things," he said in a statement to fans.
"As I said in the club's media statement on Thursday evening I made the wrong decision last week to retain the services of the head coach and his assistant.
"It is true that I seriously thought about ending their contracts after the defeat at Watford but I wanted to be fair and give them one more chance. After the cup game at Bradford I knew that I had to act and I did.
"We have to face our mistakes when we make them and I have done that. I want what is best for Leeds United and while I'm at the club I will always do my best. I will also select a new head coach that I believe can help the club and the supporters must realise it may not be a 'big name'.
"It will be a coach who I believe is best placed to succeed at Leeds United. I may make other mistakes but if I do I will be big enough to own up to them like I have with David and Junior."