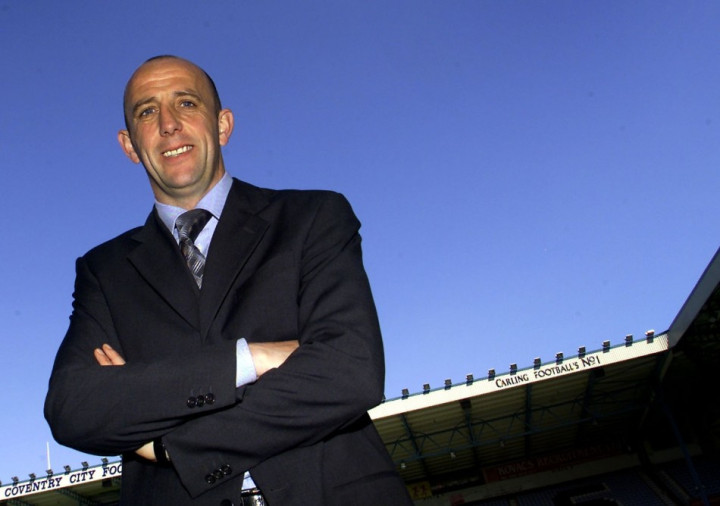 Leeds currently have three candidates in mind to replace Brian McDermott, with Gary McAllister touted for a possible return to the club as incoming owner Massimo Cellino rings the changes.
McDermott appeared to be a dead man walking when Cellino was cleared by an independent QC to take over the Lilly Whites in April with the Italian businessman insisting he didn't like the manager's style as Leeds finished the season in 15th place in the Championship.
But Cellino appeared to be more understanding over McDermott's struggles with a club changing ownership regularly as the pair parted ways last month, saying: "Brian has been very understanding of my wish to implement a new structure. He is a great manager and a great guy. He has been unfortunate to work in such difficult circumstances."
And now the BBC are reporting that McAllister is one of three British managers who could replace McDermott, with the other two so far unnamed.
McAllister, who played for Leeds between 1990-1996 and won the Football League First Division trophy with the side as well as the FA Charity Shield, has already managed the club, having gotten them into the Championship playoffs in 2008. They lost to Doncaster in the final and a poor string of results following led to his demise.
Cellino is believed to be hoping to implement a structure at Elland Rd which will include a head coach and director of football, much like the situation at Cagliari, where sporting director Nicola Salerno is believed to be close to joining him at Leeds.
Meanwhile Cellini confirmed the sale of the Italian side yesterday with the owner insisting he wants to concentrate his energy on helping Leeds get back to the top of English football.
Cutting costs has been at the top of his list with the side believed to be losing £1 million per month. It was believed he might reconsider sacking McDermott for these reasons, to avoid paying the manager out, but Cellino has made it clear he wants a new structure at the club and will pay for that to happen as quickly as possible.