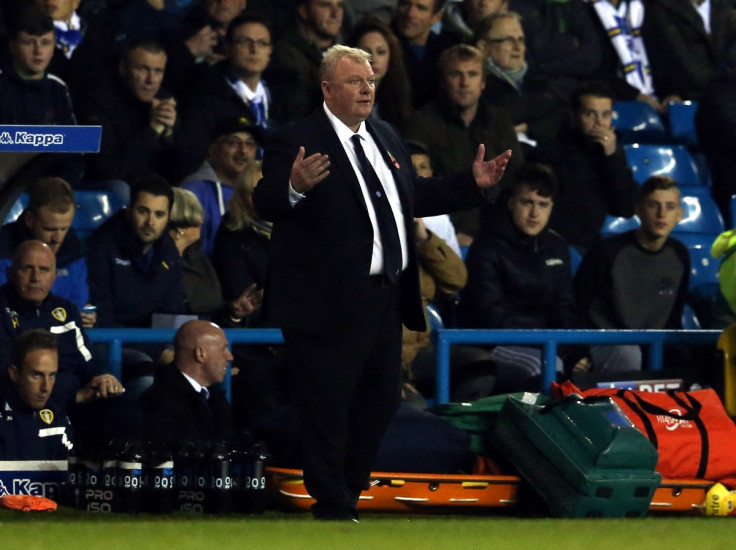 Leeds United manager Steve Evans says the club have had plenty of "joy" in their pursuit of four new players before the end of the Football League loan window on 25 November. The 53-year-old has not won any of his first three games in charge and is in a desperate search for new players to help drag the Whites out of relegation trouble.
Without a league win since September, the West Yorkshire club have lost four of their last six games, the most recent failure coming in the 2-0 defeat to Blackburn Rovers, which saw Evans's side concede twice in the opening six minutes. The new boss is eager to improve a squad which underwent minor changes in the summer, and there has already been some early encouragement.
"For me to have come in and taken a look at the players would have been wrong," the Leeds manager said, according to Sky Sport. "Having said that, we have to get better than what we've got and you have to evaluate that, plus you have to evaluate what we need. You can't go out and bring eight or nine new players in.
"We have said we need three or four before the loan window closes and we are working hard towards that. There have certainly been enough calls made by myself and (head of recruitment) Martyn Glover to key people, managers or directors of football. We have had joy, certainly with the one today, and another. We have had joy because it's Leeds United that have picked the phone up."
As the future of owner Massimo Cellino continues to be shrouded in uncertainty, following his disqualification by the Football League and his stated intention to sell his shares to a Leeds fans group, the Italian businessman has likely watched his final match as the owner of the Elland Road club. The ex-Cagliari owner was subject to protests during the loss to Blackburn and as a result of his unpopularity has pledged never to return to a home match.
"It pains me to make this decision as I have put my heart and soul into this club," read an official statement from Cellino, who has sacked five managers since taking over in April 2014. "But what I was subjected to at the Blackburn game left me feeling like I had no other option but to take a step away.
"After the time, effort and emotion I have given to the club to try and enable us to move forward, it hurt me a lot to hear the fans singing what they did on Thursday night. The fans made it clear they believe I am no longer the best person for this job, and for the first time I am starting to think that they may be correct."