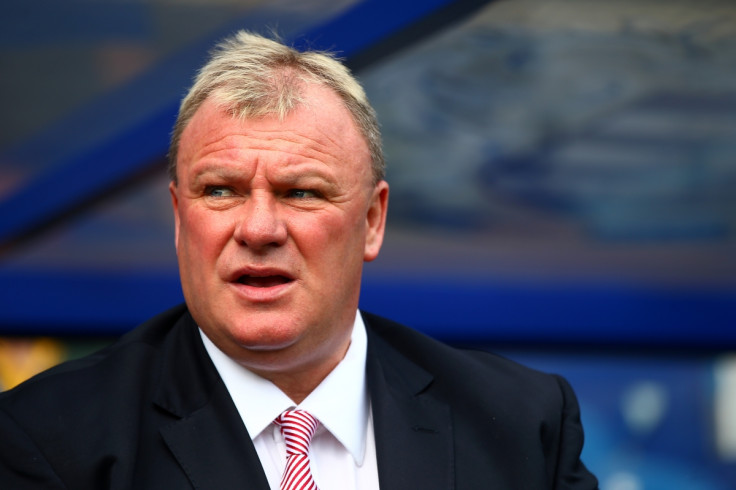 You would be forgiven for thinking that Steve Evans, with a CV containing nothing more than a handful of lower league promotions, is just another underwhelming appointment at Leeds United under the ownership of Massimo Cellino.
However, with Evans possessing a chequered history that includes a brief flirtation with jail, and his Italian boss having also having been on the wrong side of the law, leading to his ban from controlling the nose-diving West Yorkshire club, you can't help but feel that this inevitably combustible relationship is actually a match made in heaven.
Coupled with Home Office statistics from over the last three reported seasons that confirm Leeds fans to be most unruly outside of the Premier League – a division their team has not resided in since 2004 – with more Whites fans arrested at matches than any of their Football League rivals it is impossible to not deduce that the three parties all deserve each other.
But it is Evans who stands head and shoulders above Cellino and the supporters [who he has attempted to prevent attending away matches], with a standing in the game only comparable to serial-murdering political dictators.
Evans' run-in with the law while manager of Boston United, which saw him commit tax fraud to the cost of £250,000 ($390,000) as player contracts were doctored, is a tale which should have left every party involved begging for forgiveness. Instead, Boston's promotion remained intact, Evans returned to society and later to football following a 20-month ban and the Football Association folded their arms amid their insufficient punishments. The only thing more constant than the memories of rival football fans, who will forever hold the episode against Evans, is the 52-year-old's lack of remorse.
Since, every barb towards an opposition manager or an unsuspecting journalist (of which this writer is a victim), every overzealous celebration or sombrero public relations joke, is another dagger to the reputation both of English football and to the supporters who are the heartbeat of the game. Evans is no less deserving of a second chance in the game than any previous offender, but the absence of contrition and humility sees him cut as a divisive character in stadiums across the country.
Though Leeds were once regarded as the dirtiest team in English football during their halcyon days of the late 60s and early 70s under Don Revie, there is little doubt their fanatical support would happily trade in the sympathy that now surrounds them for a tinge of that reputation.
The Whites have not won at home for seven months, have been out of the top flight for over a decade and their current trajectory means they could be in the third tier in time for the season that will mark the 25th anniversary of their last major trophy win; the Division One title in 1991.
Cellino, though his influence on operations at Leeds is unknown, has shown himself to be unwilling to cope with even a brief entanglement with failure during his 18 months at the club, where five managers have already walked the plank. Evans and the Italian had a nine-hour long meeting to conclude negotiations over his appointment where much of the talk was about football.
You wonder how stormy those discussions will become when the results go against a manager in Evans, who kept Rotherham United up in his only Championship season with a game to spare. It is unlikely he will be allowed to come as close to such a catastrophic failure again, and that might be the best outcome for all involved.