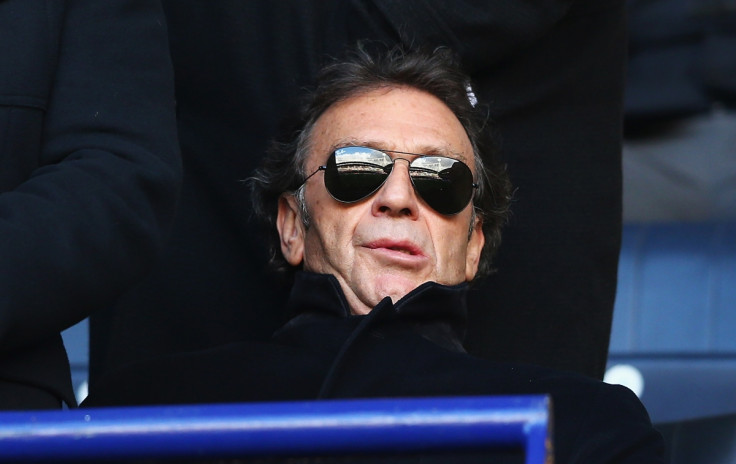 Leeds United owner Massimo Cellino has been handed a £250,000 fine by the FA and, from 1 February 2017, could serve an 18-month ban from "being a director or shadow director of Leeds United or any other football club or company whose activities include ownership of a football club".
The Championship promotion hopefuls have also been fined the same amount after both parties were found to have breached agent regulations relating to the £10.75m ($13.5m) transfer of Scottish striker Ross McCormack from Elland Road to Fulham on 8 July 2014. Cellino, who, like Leeds, contests the sanctions and intends to appeal, also must "attend and complete an FA education programme covering the duties and responsibilities of an owner and director of an English football club" before 30 April 2017.
Speaking on the issue in a message released via Leeds' official website yesterday after the Daily Mail first reported that he was facing a £250,000 fine and an 18-month ban from football, a shocked Cellino protested his innocence. He stated: "I am surprised to read the news regarding the FA's intentions to ban and fine me, as well as fine the club. I am not guilty and I will take the right steps to defend myself through the tribunal.
"I feel that I am guilty of one thing, protecting Leeds United since I took charge of the club. I ask the players, manager and my staff to continue to work with loyalty and professionalism and to keep fighting for the club every day on and off the pitch. I am sure that the public in this country and the free press will take the time to look into this case and find the truth."
Agent Derek Day was also charged by the FA and has been fined £75,000 in addition to being "suspended from all intermediary activity" for 18 months. Seven of those will be served immediately with the final 11 being suspended for two years and only applicable before 6 December 2018 if he commits another breach.
The FA add that "written reasons regarding the decision will be held pending the outcome of any appeal".
Leeds will hope that this saga does not detract away from their most promising campaign for many years. The Whites, who have not played top-flight football since 2004, moved up to fourth in the Championship with a 2-0 victory over Aston Villa on Saturday (3 December) and have won 10 of their first 19 league games under the stewardship of Garry Monk.
Cellino is reportedly on the verge of selling a 50% share in the club to fellow Italian businessman Andrea Radrizzani.