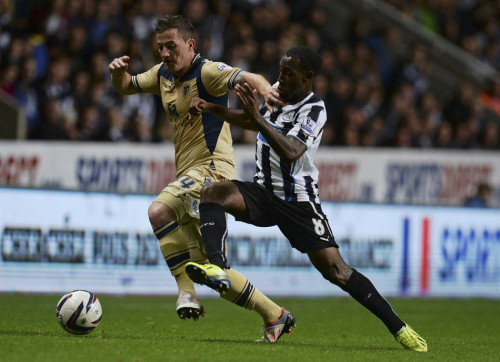 Leeds United have sacked manager Brian McDermott as the club's proposed takeover edges ever closer.
According to BBC Radio Leeds, the 52-year-old has been shown the door just nine months after being appointed Neil Warnock's successor in a move that could directly impact the future of striker Ross McCormack with hours left before the transfer window closes.
"From the bottom of my heart, thanks to each and every Leeds United fan for your support," McDermott told BBC Radio Leeds.

The Scotland international was subject to an offer from West Ham United earlier this week while latest reports suggest Ole Gunnar Solskjaer is keen to bring to the Leeds skipper to Cardiff City before Friday night's deadline.
Earlier on Friday the 27-year-old pledged his future to the club, claiming: I am really happy at Leeds and look forward to staying at the club. I'm club captain and I look forward to continue playing at the club under Brian McDermott for the rest of the season.
But the removal of McDermott at Elland Road could spark a change of heart with over two hours of the transfer window remaining.
"If I had known earlier on that this was going to happen I would have had a right decision to make. At the moment it's still very raw and I'm absolutely gutted," McCormack told Sky Sports News.
"As there is only three hours left I just can't see anything from happening. The club have said they are not going to sell me, whether than changes over the next couple of hours or not, we'll see. I'm lost for words, I can't believe it. It's the last day of the transfer window, I can't believe what has happened."
McDermott's dismissal follows a winless run of eight games, leaving the club 12th in the table eight points off a playoff spot.
His departure follows the news that Massimo Cellino, the owner of Serie A Cagliari, is closing in on an agreement to buy a substantial stake in the Championship club.