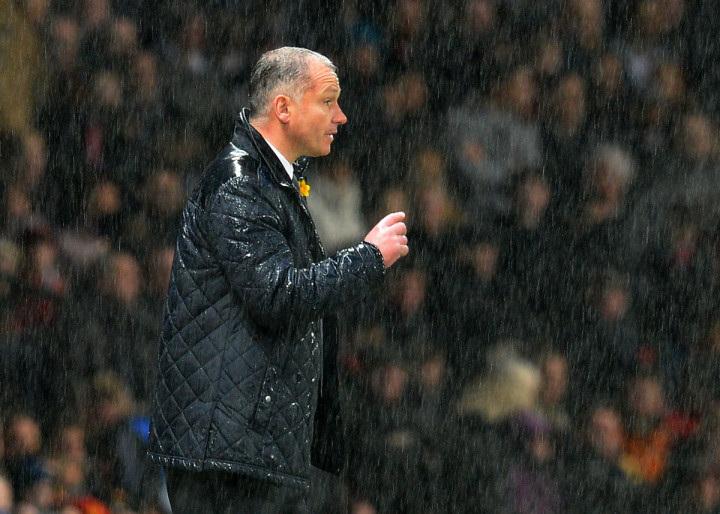 Leeds United have been told to forget appointing Reading academy boss Eamonn Dolan as their new manager despite the 46 year old becoming the new favourite to succeed Brian McDermott at Elland Road.
Dolan was installed as the bookmakers' favourite for the role at the start of the week as owner Massimo Cellino seeks a British coach to help guide the club back to the Premier League.
But Reading have reacted angrily to such reports and claim any interest is unwelcome in the youth coach, as Leeds continue to struggle to appoint a new boss.
"Reading FC are aware of the interest of another Championship club in our academy manager Eamonn Dolan," director of football Nicky Hammond said.
"Eamonn is an integral part of our club and is under contract to Reading Football Club. Eamonn has done an incredible job since taking over from Brendan Rodgers and we hope he will be a big part of our club for many years to come.
"He has a fantastic relationship with our manager Nigel Adkins and we do not welcome any approaches from any club for our key staff. We hope this is the end of the matter."
Leeds owner Cellino is now free to appoint a new manager, the second of his tenure having sacked McDermott in May, after concluding the sale of Serie A club Cagliari.
Cellino ended his 22-year association with the Italian side after selling his stake for a reported £36m. It is yet unknown whether that money will be made available to Leeds during the summer transfer window.
Nevertheless, the sale allows Cellino to concentrate fully on appointing a new manager at Leeds, with the club now without a manager for nearly two weeks.
"I've closed the deal on Cagliari and now I'm coming back to Leeds to pick a coach and finish the team for next season," he said.
"Cagliari were my love and my dream but I don't look back, only forward. I've sold them to people who will look after the club, I'm sure about that.
"Now I can give all of myself to Leeds. People question me and my decisions but I know what I'm doing. I'll show everyone that."