Leicester City win the Premier League: How Europe reacted to incredible 5000-1 title triumph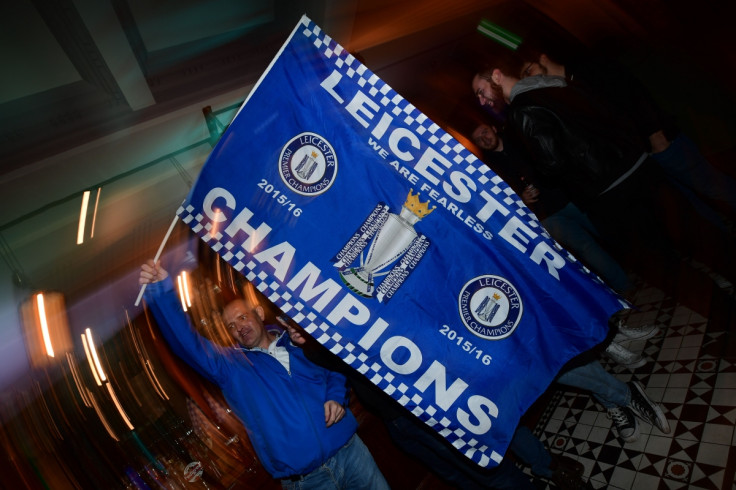 Leicester City set the seal on one of the most remarkable achievements in the history of team sport on Monday (2 May), with fellow challengers Tottenham Hotspur's 2-2 draw at Chelsea meaning that Claudio Ranieri's side defied gargantuan odds of 5000-1 and claimed the first top-flight title in their 132-year history with two matches left to spare.
News of such an historic triumph was obviously covered across the globe and certainly could not be confined to the usual sports desks. Here is a quick summary of some of the most eye-catching newspaper front pages from around Europe:
The Guardian decided against any pictures of Leicester's supporters or players celebrating their unlikely successs, instead opting for an imagined tribute from Richard III. The body of the last Plantagenet king was discovered beneath a car park in the city before being reinterred at Leicester Cathedral last year.
The Sun opted for a more conventional splash, featuring a large image of Leicester's first-team squad celebrating in front of photographers at a gathering organised and hosted by top scorer Jamie Vardy. That's right, Vardy did indeed have a party and we are guessing that it was one to remember.
Ranieri was hailed in his native Italy, with Milan-based daily Gazzetta dello Sport declaring the likeable 64-year-old a king and promoting him as a Roman emperor. In addition to spells with the likes of Valencia, Atletico Madrid, Chelsea, Monaco and Greece, he has also managed a whole host of Serie A clubs during a lengthy career including Napoli, Fiorentina, Parma, Juventus, Roma and Inter Milan. As a player, he represented Roma, Catanzaro, Catania and Palermo.
"Miracle Leicester", declared Catalan sports paper Mundo Deportivo.
L'Equipe also went big on Leicester's success and gave particular prominence to PFA Player of the Year Riyad Mahrez, who was signed from second-tier Le Havre for a paltry fee of just £400,000 ($589,000) back in January 2014. French football also provided another crucial cog in the shape of N'Golo Kante. The tireless midfielder has been instrumental to the cause since arriving from Caen last summer, making 38 appearances in all competitions and being rewarded for his sheer consistency with two international caps.
© Copyright IBTimes 2023. All rights reserved.