BlackBerry shares rose 14 percent on Monday on the back of Lenovo CEO Yang Yuanquig suggesting that an acquisition of the phone maker could be on the cards.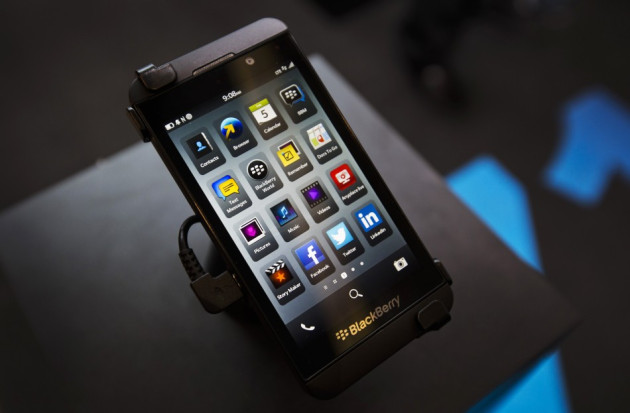 It was the largest jump in BlackBerry's share price in more than a month and saw the Canadian company close at $14.90, ten days before its new smartphone - the Z10 - is due to go on sale in the US, a critical step in BlackBerry's recovery plans after years of lagging behind its rivals.
Yuanqing told French newspaper Les Echos that a deal with Toronto-based BlackBerry "could possibly make sense, but first I need to analyse the market and understand what exactly the importance of this company is."
The comment comes soon after Lenovo's chief financial officer Wong Wai said in January that the Chinese laptop maker was "looking at all opportunities," including BlackBerry.
When asked about Wong's remarks BlackBerry CEO Thorsten Heins said he didn't know why they had been made. "As always with these topics, we will talk about things when they are ready to be talked about and ready to be announced," the BlackBerry boss said in an interview at the time.
"There are other constituents in the process that need to be involved, if there would be anything."
Also in January Heins said that licensing the new BlackBerry 10 operating system to other handset makers was a potential option. "If OEMs [original equipment manufacturers] come around and the business case makes sense as a whole, we would certainly consider it. We'd be prudent not to consider it," he said.
Having dropped its old name of Research in Motion earlier this year and announced two new smartphones - the Z10 and Q10 - running an all new operating system, BlackBerry is attempting to reinvent itself as a worthy alternative to Apple, Samsung and others.
The stock market climb this week was the highest gain since 4 February and means BlackBerry stock has now surged some 26 percent since the start of the year.
To sustain this momentum the company will be launching its touchscreen Z10 phone in America on 22 March, although its $199 price plus contract has drawn early criticism.
Despite this, Z10s have been selling for well above retail price on eBay, where American customers are keen to get their hands on the smartphone before it goes on sale locally.
BlackBerry will announce its quarterly results on 20 March, where all eyes will be on the impact BlackBerry 10 and the Z10 has had on the struggling company.