Key Features
13.3in QHD+ touchscreen (3200 x 1800)
Intel Core M–70 processor
8GB RAM; 256GB SSD
Windows 8.1
Weighs 1.18kg; 12.7mm thin
Lenovo Yoga 3 Pro Review
Lenovo is the world's largest seller of PCs and is bucking the trend of recent years by growing its market share as others have slipped by the wayside.
Much of this is built on the continued success of its ThinkPad line of laptops which offer powerful performance, a great keyboard and excellent battery life.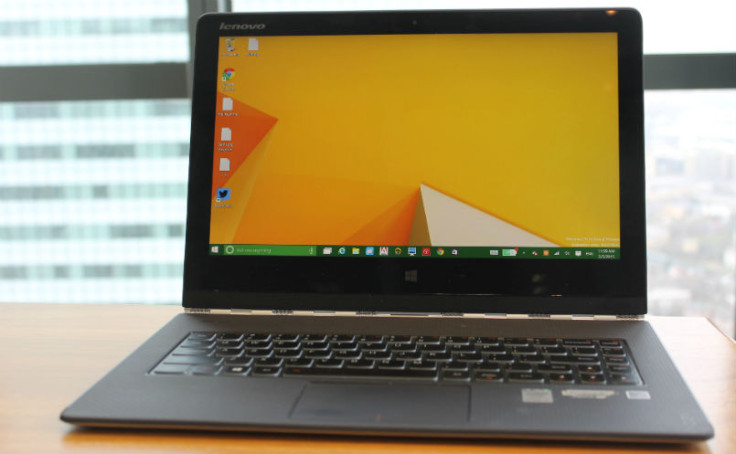 However the company has also been attempting to capture the consumer end of the market with its line of Yoga laptops and tablets.
The Yoga 3 Pro is the third generation in this range and is once again selling itself as the laptop that can transform into multiple modes thanks to a unique 360 degree hinge, meaning it should work for you no matter what you want it to do.
The company has redesigned that hinge to help make the laptop even thinner, is among the first devices to use the Intel Core M processor which promises to improve battery life, allow for slimmer designs without compromising on performance.
But the question is, can it really live up to all these promises?
---
Yoga 3 Pro - Design
---
The Yoga 3 Pro looks great. Is it slim (12.7mm) and lightweight (1.17kg) which made it an ideal companion during my recent trip to CES.
The silver cover of my review unit did get a bit dinged-up while it was in my bag, even though I don't remember being too rough with it.
The redesigned hinge looks like a watch strap and apparently includes over 800 individual pieces of aluminium and stainless steel. Lenovo has made the change to make the laptop even thinner though I'm not sure the change was necessary.

The hinge makes a rather annoying rattle (just like a watch-strap can) every time you move it, which is not something you want from a laptop. However it does feel well-built and allows you to rotate the screen so it can be used as a tablet.
The Yoga Pro 3 is available in orange and gold as well as silver and there is no getting away from the fact that this is a really good looking laptop that has great build quality and is as think and light as you need.
That said, I still prefer the look and feel of the MacBook Air.
---
Yoga 3 Pro - Screen
---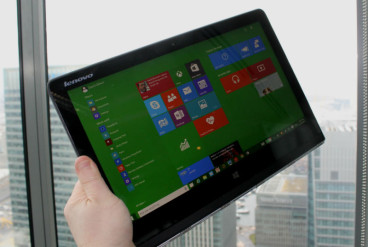 The 13.3in quad HD resolution screen is superb. It is the same panel which Lenovo used on last year's Yoga 2 Pro but that doesn't mean it isn't great.
With a pixel density of 275 pixels per inch (ppi), the screen is ultra-crisp and sharp with images, video and text all rendering beautifully.
The touchscreen is also responsive making the laptop easy to use whatever mode you are using it in.
---
Yoga 3 Pro - Hardware, Performance and Battery
---
The other reason Lenovo's Yoga 3 Pro is 17% thinner and 15% lighter than last year's model, is the use of Intel's new Core M–70 chip. This, along with Intel's integrated graphics and 8G of RAM power the laptop.
Generally, this combination means you get as much performance as you will need for typical use. Everything from web browsing, streaming video and even light image editing wasn't a problem for the Yoga 3 Pro. However when things get a little bit heavy (multi-tabbed browsing, image editing and streaming video all at once) the laptop did slow down somewhat.
For most general uses however, the Yoga Pro 3 will suffice.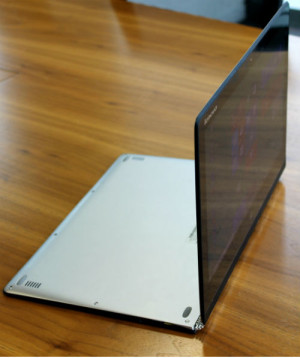 Looking at connectivity, considering the slimness of the laptop, things are pretty good.
You get three USB ports (one of which doubles cleverly as the charging port), a mini HDMI video output, a 4-in–1 memory card reader and a 3.5mm headphone jack. This is all complemented with wireless connectivity in the shape of the fast Wi-Fi AC standard and Bluetooth 4.0.
As well as allowing for thinner and lighter laptops, the big benefit of Intel's Core M chips is improved battery life. This however was not something I experienced.
Typically I found that after four or five hours of (admittedly intense) use, I was getting the warning light that my battery was about to run out.
For a £1000 laptop which is mean to be used on the move, this is just not good enough. Lenovo claims 7 hours of battery life and battery tests carried out by multiple sites have shown this to be relatively accurate.
The problem is that battery tests don't reflect real life, and five hours of battery life just isn't good enough.
---
Yoga 3 Pro - Keyboard and Touchpad
---
Lenovo's ThinkPad range is renowned for its brilliant keyboards, and I had hoped that Lenovo would bring more of that expertise to the Yoga range this time around.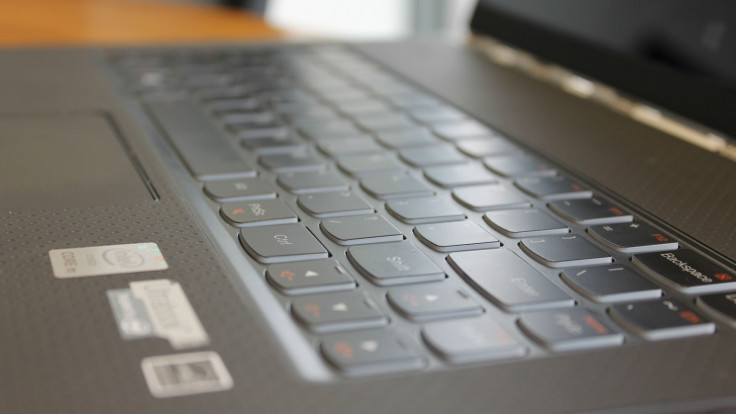 Don't get me wrong, the keyboard on the Yoga 3 Pro is good, it's just not great. The keys feel confined and I hit the wrong key so many times that I almost gave up using it at one point.
That said, the key have a nice feel and despite the shallow design of the laptop, there is decent travel in them to make it feel as if you are typing on a proper keyboard.
Moving to the touchpad, this again was something of a disappointment. Is was not as responsive as I had hoped and it is relatively small. That said, once you have the multitouch gestures configured to your liking, then they work pretty well.
---
Yoga 3 Pro - Value and Verdict
---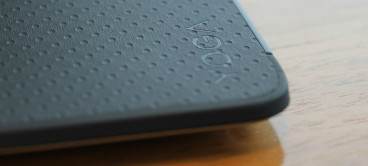 The Lenovo Yoga 3 Pro cost £1300 when it first went on sale, however that price has dropped quickly to £999 which is still a lot of money but much more acceptable.
Considering the 13in MacBook Air with similar specs cost £999, there is a clear choice for people looking to buy a portable laptop.
On the plus side, the Yoga 3 Pro offers much more flexibility (literally) and if you want to use it in tablet, tent or display mode, then you can. The Lenovo laptop also has a much higher resolution screen which is also touch-optimised. The Yoga 3 Pro is also thinner and lighter than the Apple laptop.
On the down side however, battery life is not as good as the MacBook and the Lenovo simply cannot touch the MacBook's keyboard and touchpad for ease of use and reliability.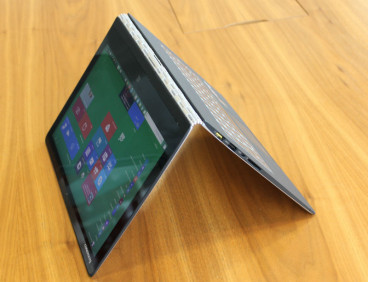 Aside from the MacBook, Lenovo's Yoga 3 Pro can be most obviously compared to Microsoft's Surface Pro 3, which was launch last year. While the Surface may not have a proper physical keyboard and a slightly smaller screen, it does have a more powerful processor, better battery life and an included stylus.
One thing you should note however, is Windows 10. I installed the latest build of Windows 10 on the Yoga 3 Pro and it is clear that this is the type of product Microsoft is aiming its new software at. The ability to change from a touch-focused interface to that of a traditional desktop is ideally suited to this device.
So, if you are looking for a Windows laptop which offers flexibility, a great screen, which is thin and lightweight, then the Yoga 3 Pro could be perfect for you.
Scores:
Screen: 10/10 - Ultra-sharp, bright and responsive touchscreen
Design: 9/10 - Slimmer and lighter than last year's model with great build quality
Performance: 8/10 - The Intel Core M chip offers sufficient power but don't expect it to replace your desktop
Value: 8/10 - At £1300 the Yoga 3 Pro was way too expensive, but at £999 it is worth considering
Overall: 8/10 - Poor battery life really lets this otherwise decent laptop down
The Good:
Excellent, sharp and bright screen
Elegant design
Ultra-portable
The Bad:
Expensive
Poor battery life