Leonardo DiCaprio Leads Celebrities in People's Climate March in New York
DiCaprio to lead A-list actors in Sunday's rally for action on climate change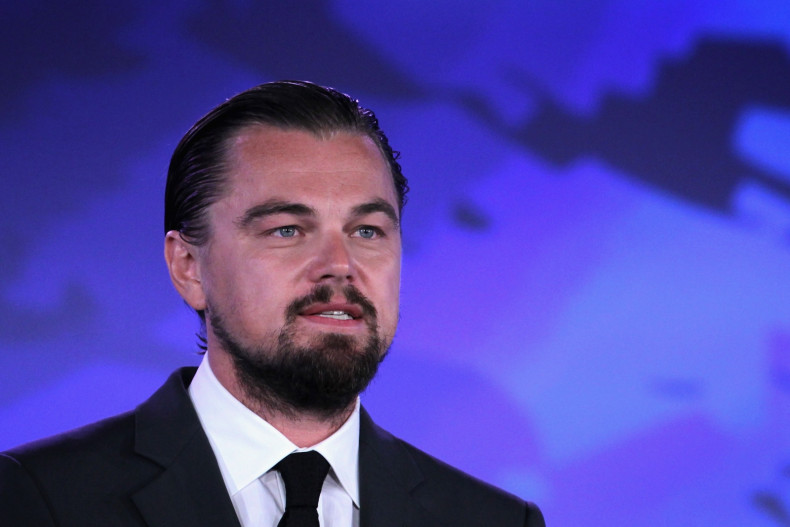 A-list actors including Leonardo DiCaprio, Susan Sarandon and Brad Pitt will lead the People's Climate March on Sunday, billed as the largest march for climate action in history.
Lost actress Evangeline Lilly is also attending. "I'm lending my support to the People's Climate March because I believe that together change can happen," the Canadian actress told the Daily News.
"Climate change is one of the most important issues facing us today and world leaders need to hear our voices and act accordingly."
DiCaprio, who was named a United Nations climate change ambassador, will join over 50 A-listers, such as Prince Albert II of Monaco, and walk with the indigenous groups leading the contingent, one organiser said.
The actor released a statement saying: "I feel a moral obligation to speak out at this key moment in human history – it is a moment for action.
"How we respond to the climate crisis in the coming years will likely determine the fate of humanity and our planet."
How the #PeoplesClimate march won support in the business community: http://t.co/xPMcn06A8w #CWNYC pic.twitter.com/EtaBmxusvN

— Businessweek (@BW) September 20, 2014
More than 100,000 people are expected to attend the gathering in New York, which starts on Sunday morning.
Organisations like Greenpeace and other organisation will be attending as well as over 1,400 businesses.
More than 900 solidarity events are planned across the world over the weekend.
A march is planned in London on Sunday, with organisations including Avaaz, 350.org, UKYCC, People & Planet, Operation Noah, Wake Up London, Oxfam, Art Not Oil, BP or not BP, CAFOD, UCL Students' Union and Greenpeace UK.
Join the #PeoplesClimate march for climate action! September 21 in NYC: https://www.sierraclub.org

— Mark Ruffalo (@MarkRuffalo) September 20, 2014
The latest UN climate science report warned that governments are ill-prepared and if action is not taken soon, risks could become unmanageable.
Asia, the report says, will bear the brunt of climate change: experts predict the displacement of millions of people from low-lying coastal areas, conflicts between growing populations and diminishing resources, the wiping of trillions of dollars from economies, and even the increasing risk of heat-related deaths.
The consequences of many of these risks could be lowered if action is taken to curb greenhouse gas emissions that cause climate change, the report says. But it also recognizes that a certain amount of warming cannot be reversed, and, in some cases, there is no escaping its impact.
"We live in an era of man-made climate change," Vicente Barros, co-chair of the group that prepared the report, said in a statement. "In many cases, we are not prepared for the climate-related risks that we already face. Investments in better preparation can pay dividends both for the present and for the future."