Monaco coach Leonardo Jardim says the Champions League win over Tottenham Hotspur was made possible by the victory over north London rivals Arsenal two seasons previous. Goals from Bernardo Silva and Thomas Lemar in the first half at Wembley put the visitors in command and despite Toby Alderweireld's header the Ligue 1 side held firm to claim the three points.
While Spurs were playing their first match in the competition in five years, the team from the principality had not played in the tournament since the 2014-15 season when they reached the quarter-finals. Their route to the last eight included knocking out the Gunners on away goals after an emphatic 3-1 win at The Emirates Stadium.
The 2004 finalists encountered similar surroundings upon their return to north London, taking on a Tottenham side playing in front of a crowd of 85,011 - a record for a British club at home in Europe. Jardim has praised his side for not being overawed by the atmosphere and believes it suited them.
"In terms of tactics and how we set up we were determined to put a stop to, and close Tottenham down during the transition because I think they're very strong in that area of the game," he told reporters after the 2-1 win. "In terms of how we prepared mentally we tried to think back to how we were emotionally when we played Arsenal at The Emirates. Similar surroundings, a big packed stadium and against a tough side so that is what we drew upon for this game."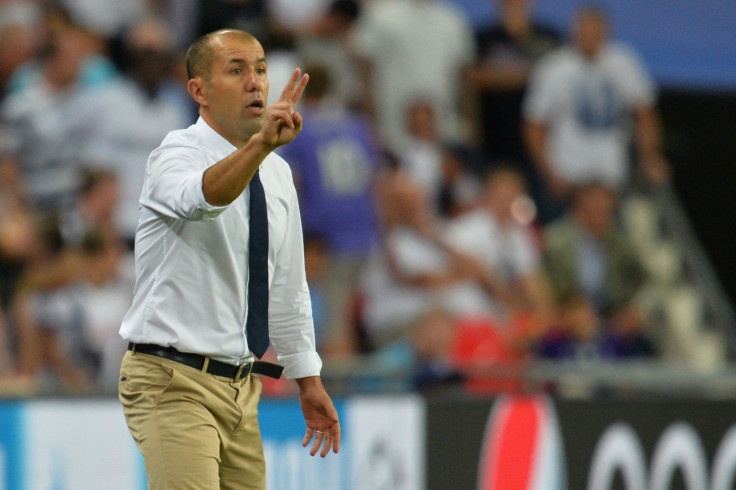 Initially, Monaco's attempts to frustrate Tottenham faced adversity when they lost Nail Dirar to injury inside the opening 10 minutes. Lemar was introduced to great success as he smashed in the second on the half hour mark and as the club wait to hear on Dirar's condition Jardim does not regret the circumstances behind his match winner's early introduction.
"First and foremost about Diral we will have a look at him tonight and see how he is tomorrow," the Portuguese coach stated. "We'll look at him medically on our way home. Tactically it did upset us. It was a quick substitution, and we maybe want to freshen things up in the second half. We knew that Lemar could do a job for us and it was a happy substitution in the end because he went on to score the decisive second goal so it all worked out in an important way for us."