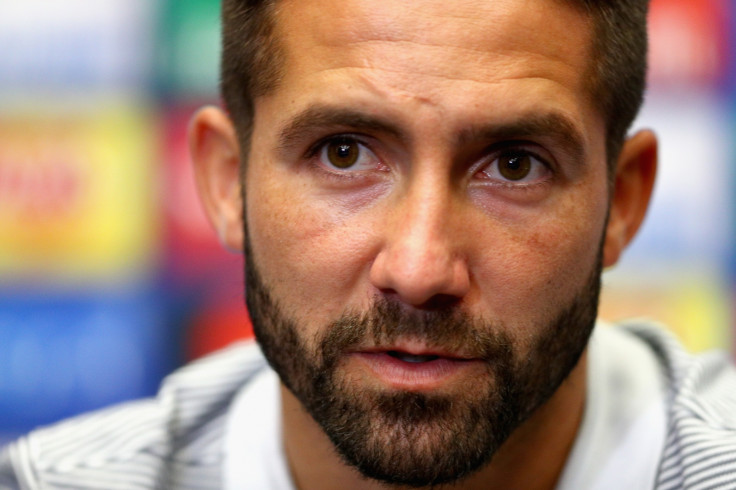 Monaco midfielder Joao Moutinho has revealed how close he came to moving to Tottenham Hotspur ahead of the clubs' Champions League group match at Wembley. The Portugal international was heavily linked with a move to north London during the summer transfer window of 2012 but eventually stayed at FC Porto.
Spurs were on the brink of acquiring the 30-year-old after Porto submitted a deal sheet to the Premier League in the hours leading up to the end of the window, according to The Guardian. Both clubs agreed a £20m ($26.4m) fee for the player but the deal collapsed over Moutinho's economic rights being part-owned by third party investor Soccer Invest Fund.
The Premier League forbids third party ownership and with Porto unable to buy out the outstanding 15% owned by the independent investor — and then demanding more money from Tottenham for Moutinho — the move agonisingly fell through. The European Championship winner would join Monaco 12 months later but has no regrets over the outcome four years on.
"It's true I was a few minutes from signing for Spurs," he said on the eve of the meeting with Tottenham, according to Sky Sports. "Here I am at Monaco and the focus is on putting in a performance to help us through to the next stage of the Champions League."
Tottenham will begin their first Champions League campaign since the 2010/11 campaign at a sold-out Wembley, ahead of moving to the home of the senior England team during the building of their new stadium. While Mauricio Pochettino has turned the club around, Monaco have undergone a revamp of their own since the takeover of Russian billionaire Dmitry Rybolovlev in December 2011.
The principality club were defeated 4-1 by Tottenham in the Europa League last term but Mourinho insists the game will have no relevance this time around. "Each team has developed since then. It's a different competition, a bigger competition, with different players. Spurs might be slight favourites but this is a very equal group. Every team will fancy their chances to qualify and everyone wants to get through.
"Every player in our team will have played in similar situations, in front of big crowds. As players it's something we love. Most of the fans will be against us, we know that, and they will be for Spurs but this is only extra motivation. We love that pressure and we know if we play 100% we can come away with a positive result. Why not a victory?"