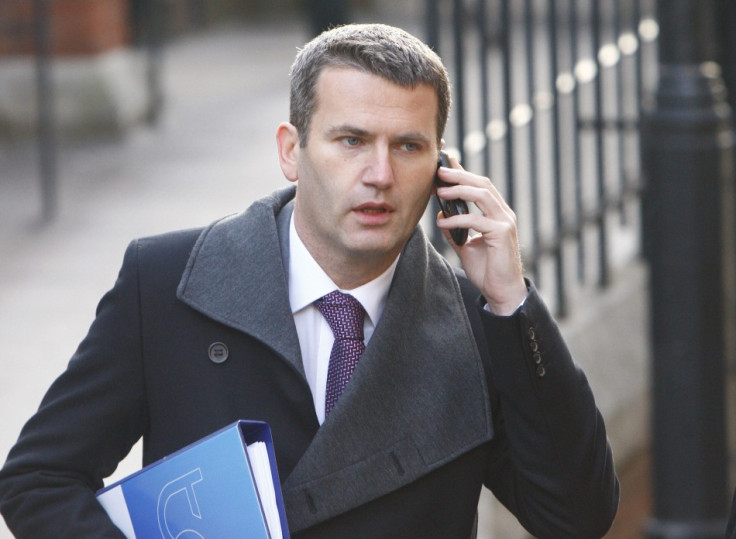 Phone-hacking was "much more widespread" than just at News of the World, the Leveson Inquiry into press culture and ethics has heard.
Mark Lewis, who has represented the Dowler family against News International in their fight for phone-hacking damages, was giving his evidence to the inquiry when he claimed that journalists saw it as no worse than doing 35mph in a 30mph zone.
"In a way, I feel sorry for the News of the World, or certainly the News of the World's readers, because it was a much more widespread practice than just one newspaper," he said.
"It was just simply that their inquiry agent, Glenn Mulcaire, had written things down and kept the evidence.
"The fact that evidence doesn't exist in written form doesn't mean to say that the crime didn't happen."
He said that he'd heard a recording of Mulcaire teaching a journalist how to illegally intercept somebody's voicemails.
That journalist worked for the News of the World, but then went on to work for the Evening Standard and The Times, he added.
Lewis went into detail about the first case of seeking damages for phone-hacking that he dealt with.
He represented the chief executive of the Professional Footballers' Association (PFA), Gordon Taylor, in 2006, after an article appeared in the News of the World falsely accusing Taylor of having an affair.
When Lewis was pursuing damages for a breach of privacy, he says that Tom Crone, a lawyer for News International, took the unusual step of travelling up to Manchester, where Lewis was based, to meet in person and discuss a settlement.
"It was a surprise, but it was also a very big giveaway," he said.
"I had been acting for the PFA and other sports organisations and Tom Crone had never come to see me in Manchester and all of a sudden ... the fact he was coming to see me suggested that they had something to hide."
Eventually, after finding evidence that Taylor's phone had been hacked in a "eureka" moment after Mulcaire's 2007 arrest for phone-hacking, Gordon Taylor settled for £700,000 and agreed to stay silent.
This settlement was only revealed in a 2009 Guardian story.
Lewis also told the inquiry that people assume that information obtained by phone-hacking was used as a story in itself, whereas it may have been used as background information leading to what looks like a story found by legitimate means.
"Phone hacking might only give two or three parts of the jigsaw, but it might suggest that so-and-so a person will be at such an address, or so-and-so a person is speaking to somebody.
"Or the journalist then knows which address to go to, or who they are speaking to or who they are having a relationship with."
He said he's generally opposed to statutory regulation and that it should be a system of self-regulation, though he did not think journalists should have total freedom.
"Journalist talk about freedom of the press but it's not freedom they want its freedom to do what they like," he said.
"None of us have total freedom ... A certain sector of the press seem to believe they could do what they like, almost above the law and they characterise that as an attack on the freedom of the press."
Recent revelations showed Lewis and his young family had been put under surveillance by News of the World, to try and find a scandal to discredit him.
Lewis will give evidence relating to this in a separate session.