Phone Hacking Latest: Ex-Cop Spied For News of the World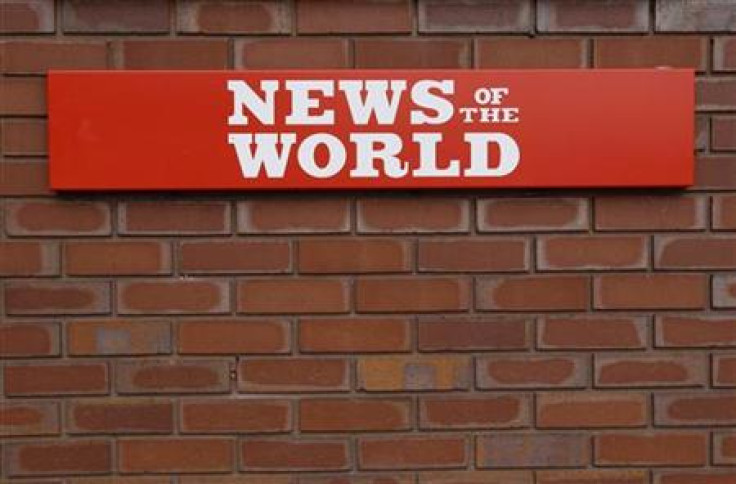 Latest revelations in the continuing phone-hacking saga show that News of the World paid an ex-police officer to spy on Prince William, among other high-profile people.
Derek Webb told BBC Newsnight he had been employed by the paper to put 100 notable people, including some members of the royal family, under surveillance.
According to the Guardian, Webb also followed the lawyers working for clients pursuing legal action against News of the World, secretly filming their families.
Mark Lewis, one of the lawyers spied on who represents clients taking action against News International, told Radio 5Live that he will sue News International, the parent company of News of the World.
"At the moment I'm looking over my shoulder, thinking I'm being followed," Lewis said.
It's also reported that News of the World were trying to prove false allegations that one of the lawyers, Charlotte Harris, was having an affair.
Lewis further claims to have seen documents showing that politicians have been under surveillance, including Tom Watson MP, who has been vocal against News International and is a member of the Culture, Media and Sport Select Committee that grilled the Murdochs in July.
Watson told the Telegraph that News International were using "soviet tactics".
"While surveillance is not illegal, it was clearly deeply inappropriate in these circumstances. This action was not condoned by any current executive at the company," a News International spokesperson said.
The news comes as James Murdoch, Executive Chairman of News International, is due to face another grilling from MPs on Nov. 10, over doubts about the evidence he gave to the Culture, Media and Sport Committee back in July.
Current estimates put as many as 5,800 people are thought to have been targeted by Glenn Mulcaire, the disgraced private investigator who was working on behalf of the News of the World.
Mulcaire's targets include celebrities, senior business people, politicians, victims of crime and grieving relatives of servicemen killed in action.
Scotland Yard opened three investigations as a result of the phone hacking revelations out of News International.
Operation Weeting, looking into phone hacking specifically, Operation Elveden, looking into inappropriate payments to police officers and Operation Tuleta, looking into computer hacking, are all on-going.
Last week a 48-year-old man, believed to be a News International journalist, was arrested by Operation Elveden officers.
© Copyright IBTimes 2023. All rights reserved.