Leveson Inquiry: Week Two to Offer Explosive Evidence from Victims of Press Intrusion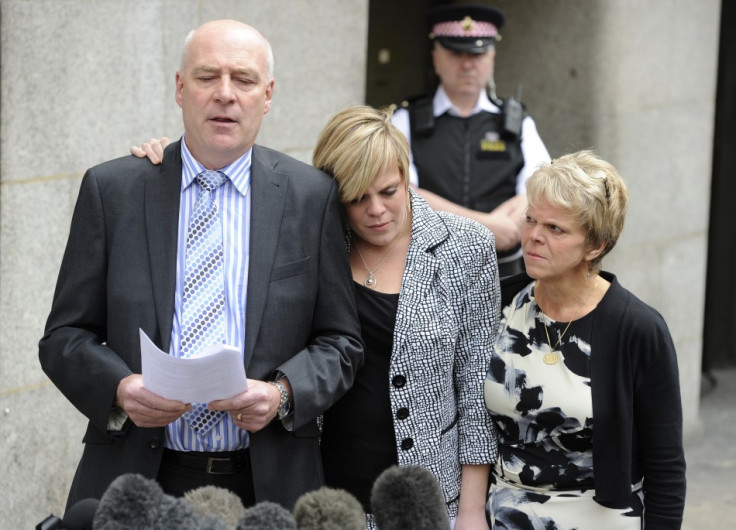 Week one of the Leveson Inquiry into the ethics and practices of the British press has finished, but it's already heard some sensational claims.
Week two, starting Monday, promises an even deeper look into press behaviour as a raft of people whose private lives have been exposed, damaged and even destroyed are set to give evidence.
David Sherborne, a lawyer for the inquiry's "core participants" and victims of press intrusion, gave a lengthy, damning statement on Thursday, ahead of the victims' personal accounts.
Fresh, unheard revelations from victims on how far some journalists have gone to get a scoop are expected to add to the growing indictment against the press.
The parents of murdered schoolgirl Milly Dowler, Bob and Sally Dowler, will tell Lord Justice Leveson about their harrowing experiences at the hands of the media on Monday morning.
In the frantic days after their daughter's disappearance, they found hope in the news that Milly's voicemails were being deleted.
They thought it could have been her making space for more messages for her family to leave, begging for her to come home safely.
In brutal reality, disgraced private investigator Glenn Mulcaire had been illegally intercepting the desperate messages from family members and deleting them to make room for more.
It's alleged he was acting on behalf of a News of the World journalist.
Milly was dead and her parents' had cruelly been given false hope.
Later that day, actor Hugh Grant will tell Leveson of how paparazzi hounded his pregnant girlfriend and of the way the press has reported intimate details of his private life all along his career.
On Wednesday, the father of missing Maddie McCann, who hasn't been seen since she disappeared while the McCann family holidayed in Portugal in May 2007, will tell of how a newspaper obtained a secret diary written to Maddie by her mother, seized by Portuguese police.
The paper published extracts of the diary, which hadn't even been seen by Mr McCann, in what they say is a big intrusion into their private life and grief.
On Thursday, actress Sienna Miller will tell the inquiry about her phone being hacked. Reports into her private life appeared in the press, leading to paranoia that the people working closely to her may have been leaking information.
She won £100,000 in damages for what her legal team called "a campaign of harassment for over 12 months".
That same day, Max Mosley, the former Formula One boss and son of British fascist leader Oswald Mosley, will give his story of how he won £60,000 in damages from News of the World after the paper claimed he took part in a Nazi-themed orgy with several prostitutes.
While Mosley did take part in an orgy with prostitutes, there was no Nazi theme. Videos and pictures were posted on the paper's Web site, which it was ruled was a breach of Mosley's privacy as there was no public interest justification.
Multi-millionaire Harry Potter author J.K. Rowling will appear after Mosley, to tell of how journalists put notes in her children's schoolbags.
Others due to appear next week include former footballer Garry Flitcroft, Paul Gascoigne's ex-wife Sheryl, and Mark Lewis, the lawyer who represents many clients taking action against News International.
© Copyright IBTimes 2023. All rights reserved.