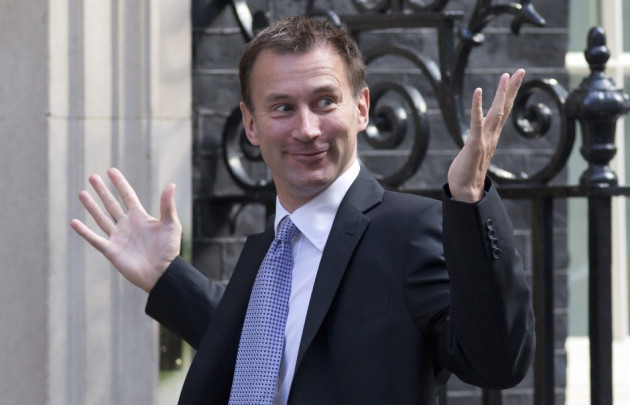 Government minister Jeremy Hunt did not plot with Murdoch to allow the media baron's News Corp to take control of BSkyB, Lord Justice Leveson ruled in his report.
Conservative frontbencher Jeremy Hunt almost lost his job amid allegations in 2011 that he was too close to the Murdoch empire.
But Leveson's long-awaited 2,000-page report into press standards and the relationship politicians had with editors has exonerated the former culture minister.
Prime Minister David Cameron told parliament he wanted an apology from members who alleged a plot existed between his government and News International.
Labour MPs labelled the Conservative party "a backchannel for Murdoch" when the storm was at its height.
Cameron said: "There was no bias. Jeremy Hunt has endured a stream of allegations with dignity. Lord Justice Leveson confirms we were right to stand by him," he said.
In his report, Leveson ruled there was "no evidence" of a plot between the government and News Corp. He ruled that Hunt, who is today Health Secretary, had put in place "robust systems" of checks and balances in his quasi-judicial role of overseeing the bidding process.
A wealth of emails between Hunt and News Corp's deputy chief operating officer James Murdoch raised suspicions about the bid to take full control of the broadcaster Sky.
Hunt had the job of deciding whether to refer the bid to the Monopolies and Mergers Commission, which could torpedo any deal.
Hunt decided that the bid did not require deeper scrutiny - sparking accusations of bias. In the furore that followed the publication of emails between the pair, Murdoch abandoned the bid.