Lewis Hamilton is confident that he will sign a new contract with Mercedes and extend his stay beyond next season before the end of the year.
The Briton wrapped up his fourth Formula 1 drivers' title at the Mexico Grand Prix on Sunday (29 October) and is already targeting a fifth crown. He is keen to extend his five-year stay with the Silver Arrows team and believes the new deal is just a formality.
Hamilton confirmed that talks have already begun, but the details are yet to be finalised. The 32-year-old's current contract expires at the end of next season and he has indicated that the new deal will be more "enhanced" than his current one in terms of his work for the team on and off the track and the compensation he will receive.
"It is quite an easy process for us," Hamilton said, as quoted on Sky Sports. "We already have something in place and it's really just about extending it and enhancing it, working on what more I can do for them, for the sponsors, the brand and vice versa.
"But I'm pretty sure within the next month or so we will have had time to have sat down. Now all the pressure is off, we can go and enjoy these next couple of races," he added.
The four-time champion had spoken about retirement earlier during the course of the campaign and hinted that he could walk away at any time, even at the end of this year. However, he seems rejuvenated after his championship battle with Sebastian Vettel and has made it clear that he will not "retreat" like his former teammate Nico Rosberg, who retired from the sport after winning his maiden title in 2016.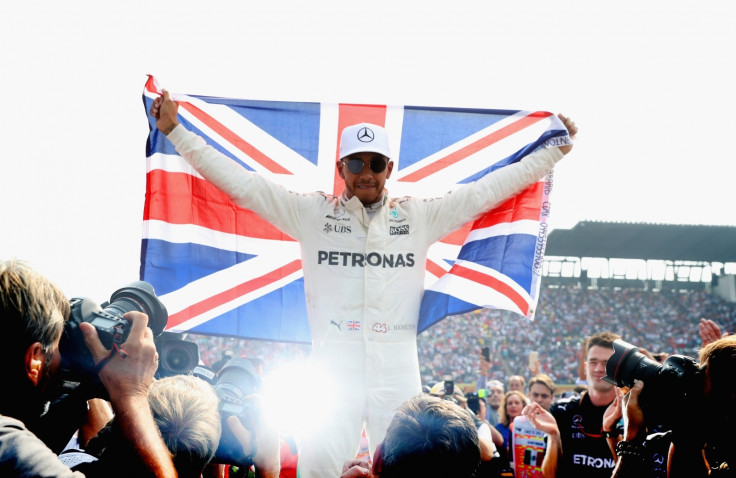 Hamilton revealed that he wants to take on the challenges that lie ahead and admitted that he is enjoying his driving more than he has ever done before in his decade-long career.
"Four is a great number but I want number five.
"I could do the easy thing like obviously Nico [Rosberg] did, which is just stop and retreat with these four titles, but I think there's more in me, I think there's more to come, more of a challenge, as there are harder times ahead. I like that, I love that, that's challenging," he explained.
"I'm enjoying driving more than ever. Whether it's a few [years], a couple, or one, I'm still going to be here next year and I hope for a little time beyond that," Hamilton added, making it clear that retirement is definitely not in his thoughts at the moment.