Lewis Hamilton has not ruled out quitting Formula One at the end of the current season, similar to what his former teammate Nico Rosberg did after winning the title at the end of last season.
The Mercedes driver is confident that his legacy will not be diminished if he decides to hang up his helmet at the end of 2017 or after another five years of racing. Either way, the Briton has made it clear that the he will decide his future when the time comes as he does not like to plan ahead.
Hamilton, whose contract expires at the end of next season, has indicated previously that he will extend his deal with the Silver Arrows team as he plans to remain in the sport well into his late thirties. The three-time F1 world champion is confident that he can achieve 'great things' even if he is not involved in racing owing to his desire for pushing the limits in all aspects of his life.
"My destiny is in my own hands. I can decide to stop at the end of this year," Hamilton told FIA's official magazine Auto, as quoted by Sky Sports. "Does that mean my legacy is less great than it would be if I stop in five years' time? Who's to say?"
"I don't like to plan for it because I don't know what's around the corner, I don't know what I'm going to do. Whatever I know I'm going to do, if I apply myself the way I've always applied myself in my racing and I apply it to anything else I want to do in life, or even if it's still in racing, I feel I can achieve great things.
"I'm never going to stop pushing the limits of whatever it is I do with myself and I'm always going to strive for greatness in whatever world it is that I'm in. So I think that mission or that mentality will create my legacy," the Briton explained.
The 32-year-old admitted that he understands the reason Rosberg decided to call time on his career after winning his maiden title, and revealed that he too from time to time thinks about life away from the sport.
Hamilton is enjoying one of his best seasons in terms of racing owing to Ferrari's resurgence this year and that is what is paramount to him at the moment rather than talking about his plans to call time on his racing career.
"I can empathise, and really understand in some ways, the feeling of wanting to stop and do something different," Hamilton added, referring to Rosberg's decision to retire at the end of last season.
"Every now and then I have a thought of what I will do after Formula One. Then I see that car and I am like, 'I think I am going to stay'. I don't know how long I will stay, but I am still competitive, still hungry and still driving at my best."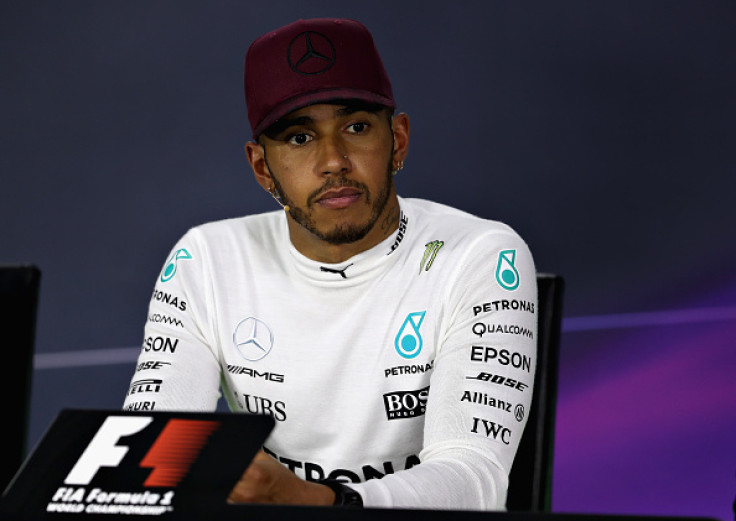 The Briton is currently vying for his fourth world title with Ferrari's Sebastian Vettel, who is seeking his fifth, as the German leads the title race by 12 points. After battling his teammate for the last three years, the Mercedes driver has labelled the current championship fight between two different teams 'really awesome'. The duo will resume their rivalry at the upcoming Azerbaijan Grand Prix on Sunday (25 June).