LG's profits dropped 9% but beat Wall Street expectations thanks to better-than-expected mobile phone sales.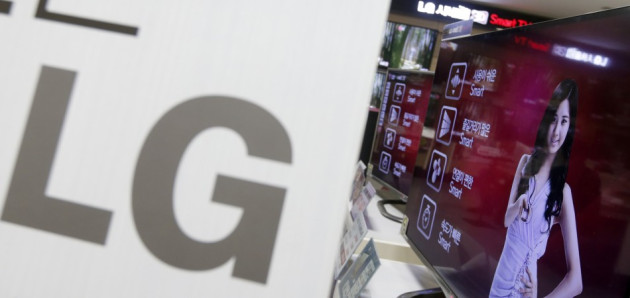 LG, the world's number two TV maker has reported its financial results for the three months to the end of June with operating profits dropping to 479 billion won (£280 million) on revenue of . While this is significantly down on last year when it reported an operating profit of 526.7bn won, it was still higher than Wall Street expectations of 457bn won.
Weak demand for new televisions and tight margins are to blame for the drop in operating profit but the company sold a record number of smartphones in the quarter to ease the pressure on the South Korean company.
LG sold 12.1 million smartphones over the three-month period, with the mobile division posting a profit of £35.4 million. LG is also banking on its newest flagship device, the Optimus G2 to continue its good performance in mobile, promising a high definition screen and high-speed 4G connectivity to allow users to take advantage of the fastest mobile broadband networks in the world.
The Optimus G2 is yet to be officially announced but is expected to be launched next month.
Pales in comparison
LG is the fourth largest mobile phone seller in the world behind Samsung, Nokia and Apple and is the third largest smartphone manufacturer. While being LG has seen significant growth in the smartphone market in the past year, currently holding 4.8% market share (according to Gartner), this pales in comparison to the biggest players in the market, with sAmsung holding a 30% share and Apple 18% of the smartphone market.
Of its four divisions, only Home Entertainment saw a year-on-year decline in revenue (down 1%) while the other three Mobile Communications (up 34%), Home Appliances (up 11%) and Air-Conditioning & Energy Solutions (up 18%) all reported decent growth.
LG has invested heavily in next-generation television technology such as OLED and Ultra HD but both these technologies are only now beginning to trickle down to the consumer and prices are still prohibitively high for most looking to buy a new television.