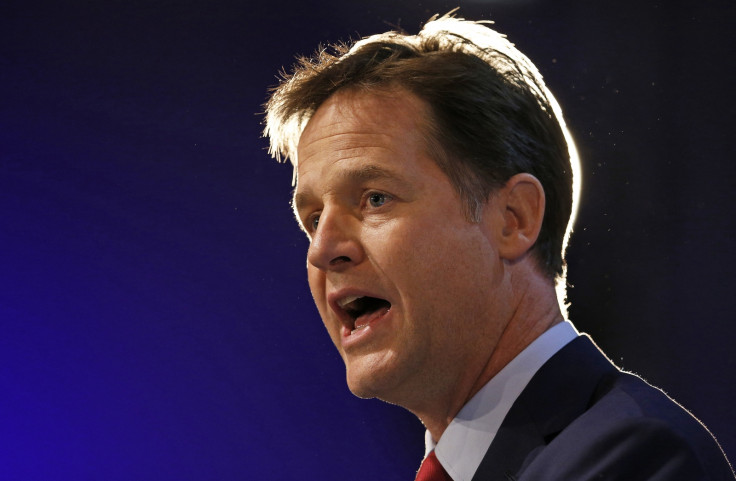 The Deputy Prime Minister has backed Katie Price after the model revealed that taxpayers are paying £1,000 per day to take her disabled son between Sussex and London.
Price, also known as Jordan, made the revelation while she was inside Channel 5's Celebrity Big Brother house.
The author claimed her council had a "duty" to take her son Harvey to school in a taxi and she said her son's school was chosen by the local authority.
Price claimed it would be 'ridiculous' to pay for the travel herself, despite her estimated wealth of £35m (£52m, €46m), and she stressed she pays 'over-the-odd taxes'.
Price argued with newspaper columnist Katie Hopkins over the issue in the CBB house.
"I've always held that if you can afford to pay for something you should pay for it and you shouldn't rely on the government, I think that's wrong," Hopkins said.
Nick Clegg has now weighed into the debate and backed Price, arguing that it's best to provide state help to disabled children universally.
"I so happen to think that the help that we give as a society to disabled children may well be one of those areas where most people think, on balance, it's better to provide that universally," he said.
"I would be pretty reluctant to say on the facts of this individual case, we therefore throw out the idea of universally treating all children with disabilities with the same kind of compassion and support everywhere we can."
The Deputy Prime Minister, speaking on LBC Radio, said that it was down to local authorities to decide whether they help with costs.
"We as a society think there are some things that we provide universally to everybody...We make the NHS available to everybody, paupers to multi-millionaires, regardless of their wealth, based entirely on need, not on the ability to pay."