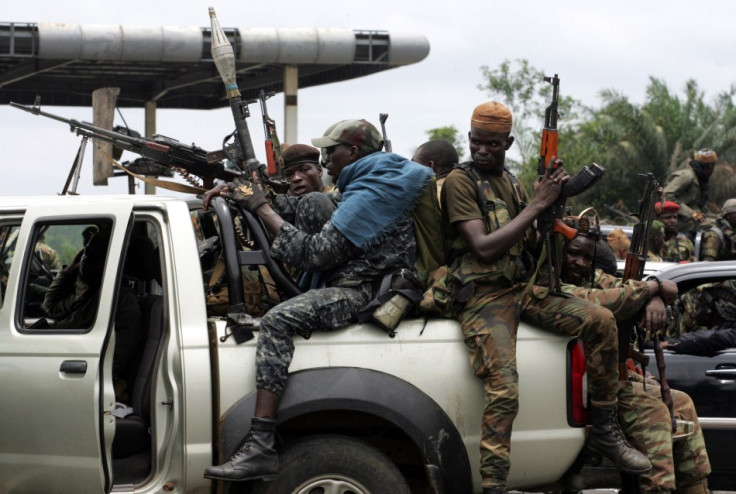 Liberia has closed its border with Ivory Coast, amid fear of renewed violence after seven peacekeepers were killed in an ambush last week.
Liberia sealed its border with the neighbouring country following a fatal attack on UN peacekeepers.
The seven Nigerian peacekeepers were killed in the attack on 8 June, along with eight civilians and a soldier.
Officials from the UN and the Ivorian government blamed gunmen who used Liberia to stage the cross-border attack.
"These people came from the other side of the border. They are militias and mercenaries," Ivory Coast deputy defence minister Paul Koffi said.
Koffi insisted the attack showed the need for Ivorian troops to carry out cross-border operations in Liberia.
"We must go to the other side of the border to establish a security zone. We will clean up and secure the zone. This will be done, of course, with the agreement of the two countries," he added.
However, Liberian information minister Lewis Browne said the country had decided to close its border while an investigation into the attack takes place.
"The first measure will be the immediate closure of the Liberian side of the border," he said in Monrovia.
Liberian defence minister Brownie Samukai said they were no plans to allow Ivorian troops inside the country.
President Ellen Johnson Sirleaf ordered the immediate deployment of Liberian troops along the border, Samukai added.
The UN also said it is relocating some of its troops in the region to the border area to protect civilians.
Ivory Coast and Liberia have generally enjoyed good relations and have in the past carried out joint operations with UN peacekeepers along their borders.
Rising tensions have since been experienced between the two countries.
Ivorian president Alassane Ouattara won the 2010 presidential elections, but only took power following months of violence between his supporters and those loyal to the previous incumbent, Laurent Gbagbo.
Thousands were killed as the country plunged into civil war.
Human Rights Watch said mercenaries from Liberia and pro-Gbago loyalists who fled Ivory Coast were responsible for a series of cross-border attacks on civilians.
The mercenaries also target children to use them as child soldiers, the rights watchdog said, adding the Liberian government had failed to prosecute most of them.