Liberty House might buy Tata Steel's units in Rotherham, Stocksbridge and Hartlepool, report says
The deal, which is said to be at a 'critical and delicate' stage, could save about 2,000 jobs.
UK steel products company, Liberty House Group is reportedly a frontrunner to buy Tata's speciality and pipe businesses. The deal is said to close as early as this week.
According to unnamed sources cited by The Telegraph, negotiations between the Indian conglomerate and the Sanjeev Gupta founded Liberty, is at a "critical and delicate" stage. The deal includes Tata Steel's units in Rotherham, Stocksbridge and Hartlepool and is said to save about 2,000 jobs. It has also been said that investment bank Macquarie will provide Liberty with the financial backing required for the deal.
"Liberty is a rescue bidder because Tata will close them if it can't sell them," a source close to the negotiations said. The asking price is also said to be more "realistic" at less than £100m ($133.35m). Several of Caparo's businesses which Liberty acquired in October are said to be operating in areas that are similar to Tata's speciality and pipe businesses. Hence, Liberty is said to believe that the potential deal could lead to a number of synergies with its current operations.
The current news is in contrast to Tata Steel announcing on 8 July that it has cancelled the sale of its UK business. The Mumbai-based steel giant had then said that the decision was amid the uncertainties caused by the Brexit vote and the outcome of the UK government's consultation on the British Steel Pension Scheme.
This follows Tata Steel posting a third straight quarterly loss on 12 September. In a company statement, it reported a consolidated net loss of INR31.83bn (£357m; $476m) for the quarter ended 30 June. The company said this included a loss from discontinued operations amid the divestment of its Long Steel UK Limited, the sale of which was completed during the quarter.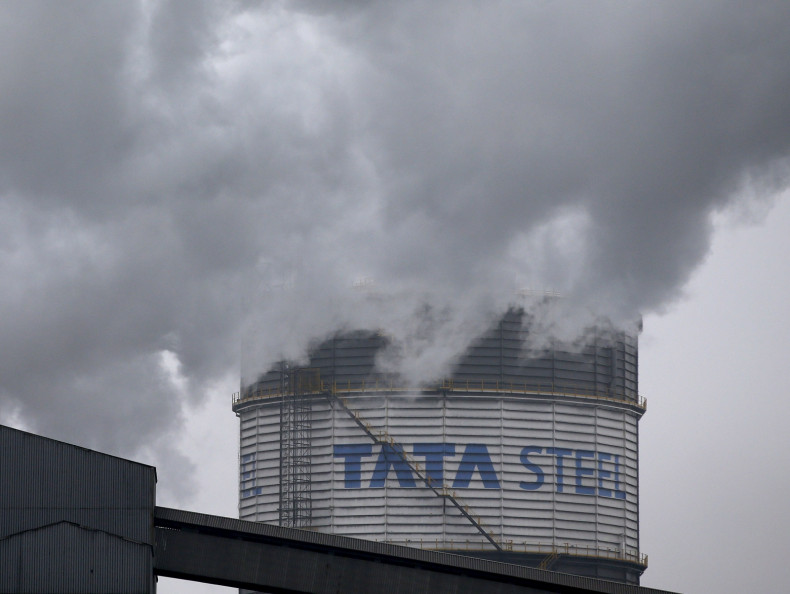 With regards to its UK business, the statement said, Tata Steel UK was currently progressing with the divestment of its specialty steel business and the pipe mills in Hartlepool. It also said it was in ongoing talks the UK Government, the trustee and the unions on the exposure to pensions of the UK business.
Overall for Europe, it reported an EBITDA of INR8.56bn, a stark improvement from the loss of INR 5.78bn, it reported in the previous quarter. Tata Steel said this improvement was amid "depreciation of the Pound, short term improvements in steel prices, impact of restructuring undertaken earlier in the UK and stronger performance in Netherlands."