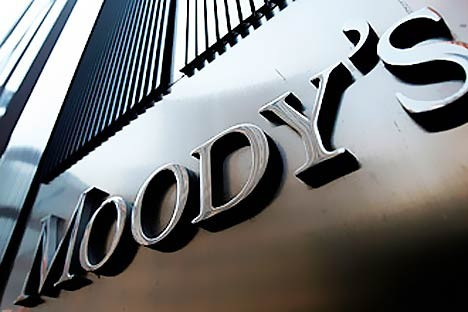 Moody's Investors Service revealed that substantial litigation costs stemming from Libor manipulation allegations will provide a greater risk to bank credit ratings than fines or sanctions levied by regulators.
Although total litigation costs remain uncertain, the ratings agency warned that any future regulatory fines against banks from their alleged rigging of Libor would likely be absorbed within each bank's annual earnings but losses from potential litigation over the alleged manipulation, though highly uncertain and difficult to quantify, could turn out to be much larger than any regulatory fines.
In a report titled 'Lingering LIBOR Risks and Potential Impact on Bank Ratings', Moody's assessed potential near-term developments, such as additional settlements or lawsuits, class action suits and judicial decisions that the rating agency believes could increase the risk of losses or franchise damage.
Its core warning is that potential litigation costs "have credit-negative rating implications."
The main risks to banks, following the Libor investigations, are regulatory fines and penalties, litigation settlements and other fallout issues, such as reputational damage, management upheaval, and strategic changes.
"The largest Libor panel banks have more earnings and capital with which to absorb potential losses. However, those banks are not necessarily less vulnerable than the smaller banks, especially if higher absolute transaction levels associated with the larger banks lead to larger litigation losses," says the report.
"Well before any final court decision or legal settlements are reached, Moody's would expect numerous related legal and regulatory developments over an extended timeframe. This will bring greater clarity to the likely impact of regulatory fines, potential litigation losses and penalties on Libor panel banks' credit profiles," it adds.
Counting the Costs
Barclays was the first bank to settle with US and UK authorities over Libor fixing allegations for a record £290m, however it is still under investigation with a number of other authorities, which will mean more litigation costs and possibly more fines.
US, EU, UK and Asian regulators are still investigating a large number of banks that are involved with the setting of Libor, but these investigations could take years.
Royal Bank of Scotland is the latest bank to reveal it is close to settling with regulators over Libor manipulation investigations, by saying it was expecting to pay a fine.
Although details of the possible fine has not been revealed, RBS CEO Stephen Hester said on a financial results call that, whatever the outcome, "it will still be a miserable day in RBS's history."
At the beginning of October, US Treasury Secretary Timothy Geithner came under fire from two US Senate Republicans that his inaction and lack of disclosure over the banks he suspected of manipulating Libor, has resulted in a "deluge" of lawsuits that has cost the US taxpayers a significant amount of money.