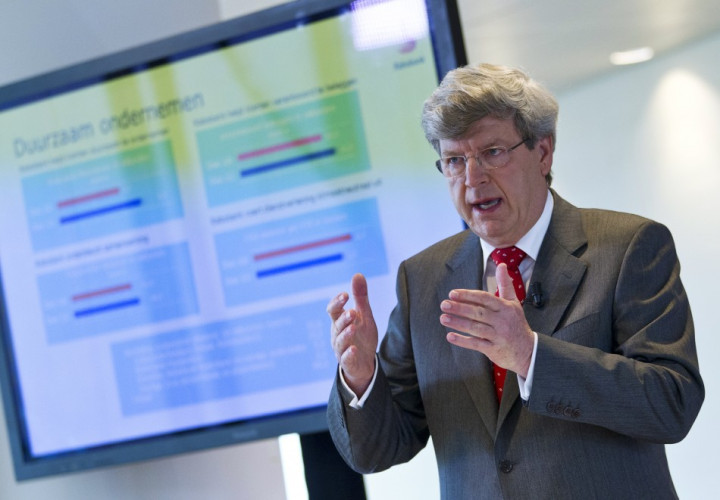 Rabobank has received a formal request from the Dutch Ministry of Security and Justice for information linked to the ongoing probes into the bank's possible involvement in the manipulation of Libor, a spokesman confirmed Tuesday.
Alongside a number US, European and Asian banks, Rabobank is under investigation into whether it had rigged Libor rates, between 2006 and 2009, in a scandal which has now engulfed a dozen or more major banks around the world. The information request, said to be on behalf of foreign investigators, was first reported by the Dutch newspaper "De Telegraaf".
Rabobank is a member of the multi-bank panel that sets Libor, a key interbank lending rate that underpins an estimated $500tn worth of global financial products.
In August this year, Florida attorney general Pam Bondi's office said it is "actively reviewing the Libor matter" and had issued subpoenas to a total of 14 banks, including Rabobank.
In addition to this, the Dutch newspaper Het Financieele Dagblad reported in July that Rabobank had fired four employees between 2008 and 2011 over their involvement into Libor rigging.
Rabobank spokesperson Hendrik Jan Eijpe would not comment on the alleged fired employees or the details of either Dutch media reports. However, he said: "it should be clear that requests for information are all part of an original investigation and no new investigations are being conducted. We are co-operating fully with the authorities."
The fallout following Barclays being the first to settle with US and UK authorities for a record £290m in civil penalties, has resulted in a number of investigations being launched around the world, as well as policy makers looking into a reformation of the Libor setting structure.
At the end of September, FSA managing director Martin Wheatley unveiled a detailed plan in reforming the way Libor is set and monitored.
In addition to asking for more power to be granted to the UK regulator, Wheatley's Libor reformation, includes the introduction of statutory regulation for the administration of Libor, including an Approved Persons regime, meaning that there would be a provision of assurance of credible independent supervision, oversight and enforcement, both civil and criminal.