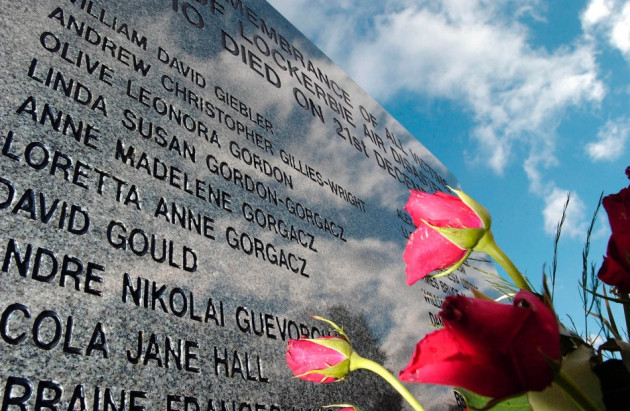 The new government in Libya has said it will allow British police to begin fresh investigations into the Lockerbie bombing and the murder of PC Yvonne Fletcher.
Under an agreement with Libya's National Transitional Council, British detectives will be allowed into the country in order to mount fresh investigations into the two events, The Guardian reported.
British Foreign Office official Alistair Burt said that Libya's Interior Minister, Fawzy Abdel Aal, had agreed to "the early return of the Dumfries and Galloway police in relation to Lockerbie".
The NTC's willingness to cooperate with British police forces could see a retrial of suspect Al Amin Khalifa Fhimah, who in 2000 was cleared of involvement in the 1988 bombing of Pan Am Flight 103 over Lockerbie, Scotland, which killed 270 people.
New laws on double jeopardy in Scotland, which will allow previously cleared suspects to be tried again, came into force in late November.
Fhimah was tried alongside Abdelbaset al Megrahi for his involvement in the explosion. Megrahi was convicted of the bombing, but freed on compassionate grounds by the Scottish government in 2009. A former Libyan foreign minister alleged in September that Megrahi's release may have been closely linked to an oil contract with BP.
"The trial court held that the bombing of Pan Am 103 and the murder of 270 people was an act of state-sponsored terrorism and that Megrahi did not act alone. This is a live inquiry and Scottish police and prosecutors will continue to pursue the evidence to bring the others involved to justice," said the lord advocate and chief prosecutor for Scotland, Frank Mulholland.
The investigation into the murder of PC Yvonne Fletcher, who was shot dead outside the Libyan Embassy in London in 1984, has repeatedly been thwarted and blocked by a lack of cooperation from Libya..
The Metropolitan Police is reportedly convinced that the fatal shots came from inside the embassy and is understood to have specific suspects in mind from among former embassy staff.
Fletcher was part of a delegation of 30 officers sent to the embassy to monitor a demonstration by Libyan dissidents opposed to the rule of Col. Muammar Gaddafi. Her death resulted in the UK suspending all diplomatic relations with Libya, which were not restored until 1999.
Libyan officials have given no dates for the visits, but Burt said he expected them to be confirmed soon. "This is a new government, I think they have a lot on their plate," he said. "They [UK investigators] will be allowed to return, I have no doubt about this."
But there has been scepticism about how much new information another investigation could produce.
"Why would they want to reopen the case? That doesn't make sense. It was not the Gaddafi government that made the judgment, it was the Scottish [government]," Megrahi's brother Nasser said.
Jean Berkley, convenor of the UK Families of Flight 103, said she was pleased that there was renewed interest in the case, but she was not optimistic that a police visit to Tripoli would uncover significant new information. Nevertheless, she added: "We would welcome any attempts to find out more of the truth because we feel that there's a lot we don't know."