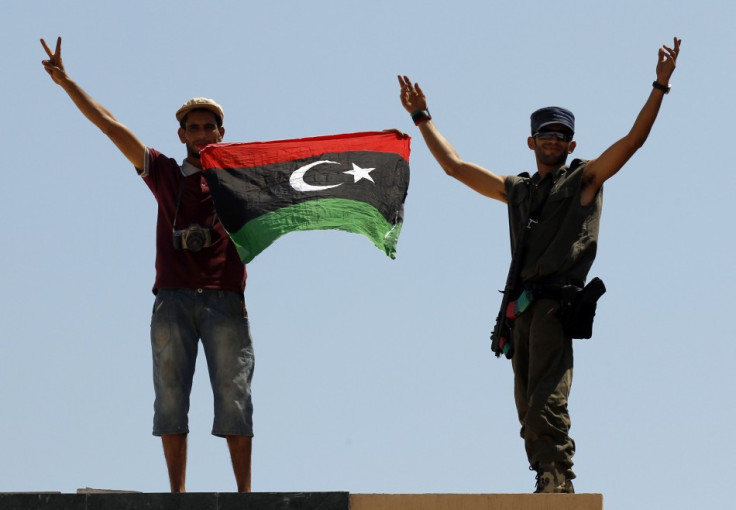 Tensions between the UK, China and the Libyan Transitional Council (NTC) are increasing after allegations of close ties to the Gaddafi regime threaten to derail the relationship the NTC has with its allies.
While many did not hesitate to call Gaddafi a "monster" and a dictator, insisting on the need for him to step down, new documents recovered in some of the former government offices show that prior to the uprising against him, Gaddafi enjoyed close ties with many of those who have joined and supported the NTC.
Following a report from The Globe and Mail newspaper that reveals state-controlled Chinese arms manufacturers were prepared to sell weapons worth at least $200 million to Gaddafi, thus apparently violating the United Nations Libyan resolutions, a NTC official, Mohamed Sayeh seemed to confirm the allegations as he told CNN "This deal is a real deal and we have seen the official documents," "It was signed by Chinese officials, and it was to send guns and artilleries to Libya through Algiers to expedite the deal, " he added.
According to The Globe and Mail one of its reporters found the documents, which were written in Arabic, in a trash can in Tripoli's Bab Akkarah neighbourhood, an area affluent with Gaddafi supporters.
China has since then denied the report, insisting no military trade contracts were signed between its companies and the Gaddafi government.
"The Gaddafi regime sent people to China to engage in contact with certain individuals of relevant Chinese companies in July without the knowledge of the Chinese government departments," Jiang Yu, a spokesman for China's Ministry of Foreign Affairs told CNN.
But Mohamed Sayeh, a member of the National Transitional Council, said Libya's new leaders have seen the documents.
Meanwhile, the relationship between the U.S, the UK and the NTC were also rocked by allegations that British and U.S. intelligence cooperated closely with Tripoli, with prisoners being offered to Gaddafi's regime under the rendition program and details of exiled opponents to Gaddafi's spies
While both countries defended the move, explaining they worked with the Gaddafi regime on the war on terror and were bound to share information and work with each other, many point out that once again the West proves it is more than happy to cooperate with dictators when it is in its interest.
In Washington, CIA spokeswoman Jennifer Youngblood simply said "It can't come as a surprise that the Central Intelligence Agency works with foreign governments to help protect our country from terrorism and other deadly threats," Youngblood said. "That is exactly what we are expected to do."
Meanwhile, in the UK, British Foreign Secretary William Hague insisted the issue related to the previous government.
"On the subject of these apparent disclosures, they related to a period under the previous government so I have no knowledge of what was happening behind the scenes at that time.
"I can't comment on intelligence matters on that or any other aspect of intelligence matters because, as people understand, once we start on that there's no end to that.
Peter Bouckaert of Human Rights Watch, which found the documents, called the ties between Washington and Gaddafi's regime "a very dark chapter in American intelligence history and it remains a stain on the record of the American intelligence services that they cooperated with these very abusive intelligence services."
Further tensions were also raised after documents found also seemed to confirm Abdel-Hakim Belhaj's allegations he had been arrested in Bangkok and then tortured by CIA agents at a secret prison before being returned to Libya.
Belhaj, who was the former leader of the Libyan Islamic Fighting Group, a now-dissolved militant group with links to Al-Qaeda, is currently the commander of the anti-Gaddafi rebel force that now controls Tripoli.
He says he was taken to Libya by a CIA and MI6 operation, and told the BBC: "What happened to me and my family is illegal. It deserves an apology. And for what happened to me when I was captured and tortured.
"For all these illegal things, starting with the information given to Libyan security, the interrogation in Bangkok."