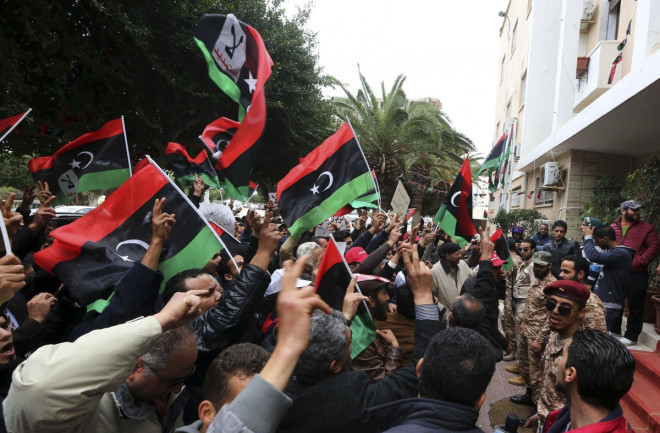 Libya is facing a significant budget crisis as protests continue to cripple the country's oil production, and in turn revenues, which has led to the region struggling to pay its bills,public salaries, and subsidies.
Following a protest on 23 February, Libya's vital oil field El Sharara was closed, which has subsequently dragged down oil output to 230,000 barrels a day (b/d), from 1.4 million b/d in July last year.
"The financial situation of the government is difficult," said Culture Minister Habib al-Amin, who acts as a government spokesman, to Reuters.
"Some ministries have been unable to pay for expenditures due to a lack of budget and liquidity."
Libya's oil production was disrupted for most of 2011 because of the civil war, but it began to recover relatively rapidly following the cessation of most hostilities by the autumn of that year.
The country, which held its first parliamentary elections since the end of Muammar Gaddafi's rule in 2012, has faced strikes since July 2013 at key load ports.
The country typically exports most of its crude oil to European countries.
The United States resumed importing crude oil from Libya in 2004 after sanctions were removed.
Meanwhile, Prime Minister Ali Zeidan has said the government will act against the oil unrest.
Over the last seven months, Libya has faced substantial bouts of militia and armed protestor violence as nationals fight for a series of demands from the government.
In November last year, Libya already revealed that it was unable to pay salaries as it had to borrow more cash to meet budget obligations.
Zeidan, at the time, said that revenues fell to 20% of what they used to be. Analysts now forecast oil revenues to plunging by 50% to around $50bn.