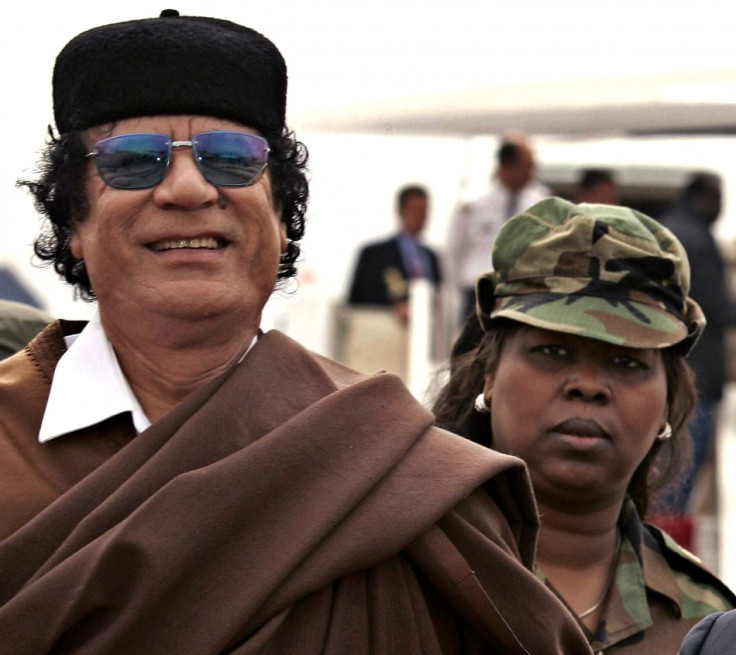 For many, the death of Muammar Gaddafi will confirm the end of an era. But for Safia, the woman who says the dictator raped her for five years, the shadow of the colonel will haunt her forever.
"Gaddafi destroyed my life." Are some of the first words Safia, 22, first blurted out when she spoke to a correspondent in Tripoli, working for the French newspaper Le Monde.
"I wish he were not dead so he could be tried by an international court," she said.
Safia says she felt a mixture of feelings when she saw images of the leader's lifeless body, ranging from happiness to anger. "I wanted to ask him why he did all that to me, why he raped me, beat me, drugged me, insulted me." She also wanted to ask him, "Why did you steal my life?"
Telling her ordeal, Safia described how her life changed a few years after her family had moved to Sirte, Gaddafi's hometown.
"There I was chosen by the manager of the institute where I was studying to hand a bunch of flowers to Gaddafi, who was going to pay us a visit."
Safia said she was proud to be chosen as she admired the leader.
"When I gave him the flowers, he smiled at me and patted my hair and shoulder in what I later understood was a sign to his personal guards."
The smile, she later realized, meant "I want this girl for me." She says the next day, three of Gaddafi's female bodyguards, who had been present when she met him, arrived at her parents' house to say the leader wanted to see her to give her a gift.
"I was then taken in car to a desert spot where Gaddafi had erected his tent for hunting and relaxation."
After Safia arrived, Gaddafi asked about her family and social status.
He then told her he would tell her parents she should stay with him as she could have access to a much better life.
"After that, one of his female guards handed me clothes that were very revealing and started teaching me how to dance. I spent three whole nights dancing in the tent and after that Gaddafi bluntly told me that I would become his permanent mistress."
Safia was then moved to Gaddafi's main headquarters, Bab al-Azizia in Tripoli, where the leader started to rape her on a regular basis.
"He brutally raped me and for five whole years I was his sex slave," she said.
She said that when in Tripoli she shared a room with another Libyan girl, also a minor was taken from her family to act as Gaddafi's mistress.
According to her, a dozen girls have suffered the same fate to satisfy the colonel's "perverted sexual fantasies," adding that they were often dressed like his female bodyguards.
She also tells of orgies organised for African heads of state who visited the leader and claims supermodels from Africa and Europe, especially Italy and Belgium, were regularly recruited for such parties.
"Those women would leave with bags full of money, but he never gave any money to the Libyan girls he enslaved."
Safia says her family were aware of what she was going through but were too scared to say anything.
"They could have lost their lives had they said anything."
Her ordeal finally ended in 2009 after she says she escaped and fled to France. She was able to return to Libya only when the Gaddafi regime collapsed.
"Even though he is now dead, my family and I are still haunted by those horrible memories of rape and captivity."
She also said she is willing to testify in court but only if she can conceal her identity, saying she fears the consequences of revealing her identity in a society where women are too often seen as guilty.